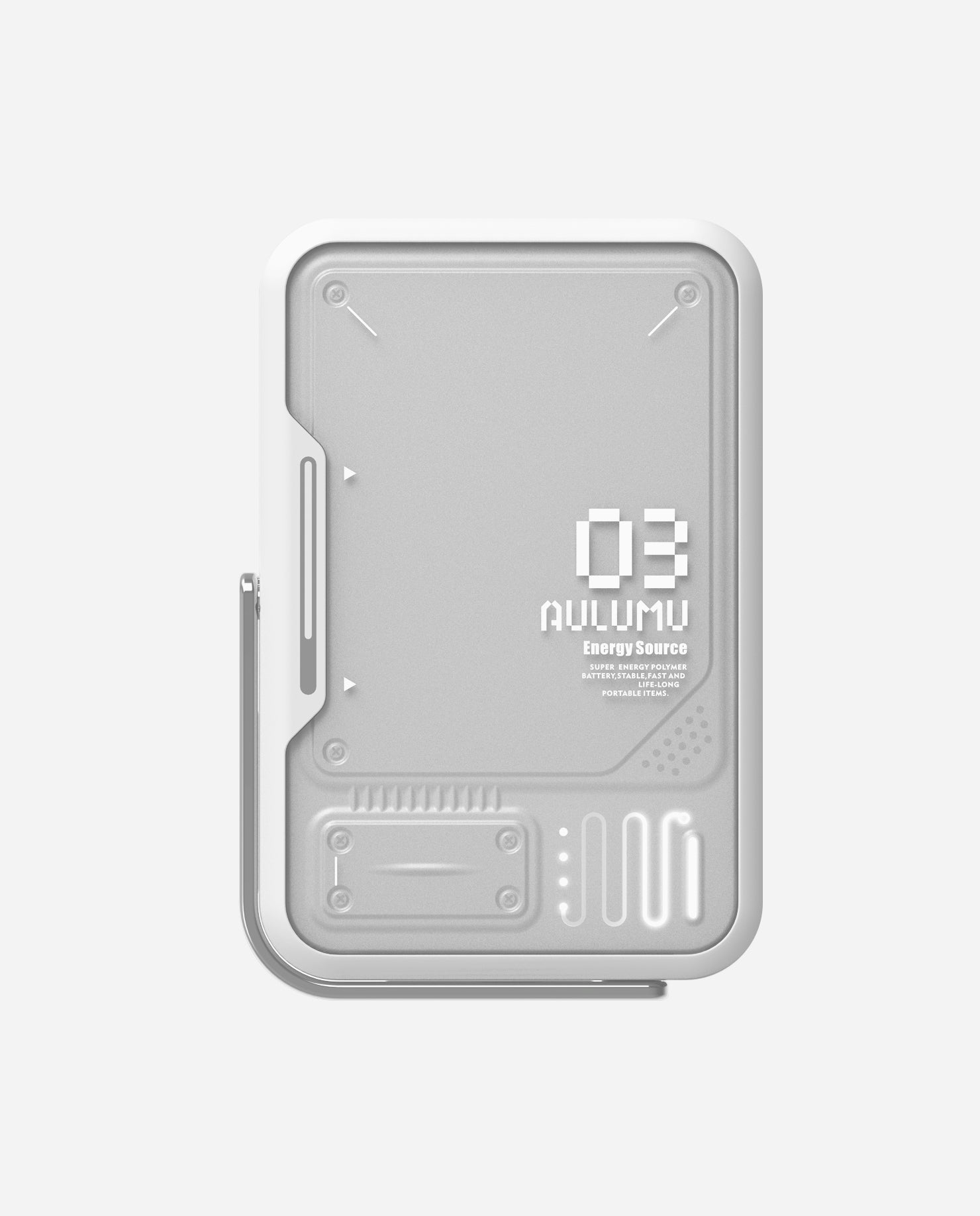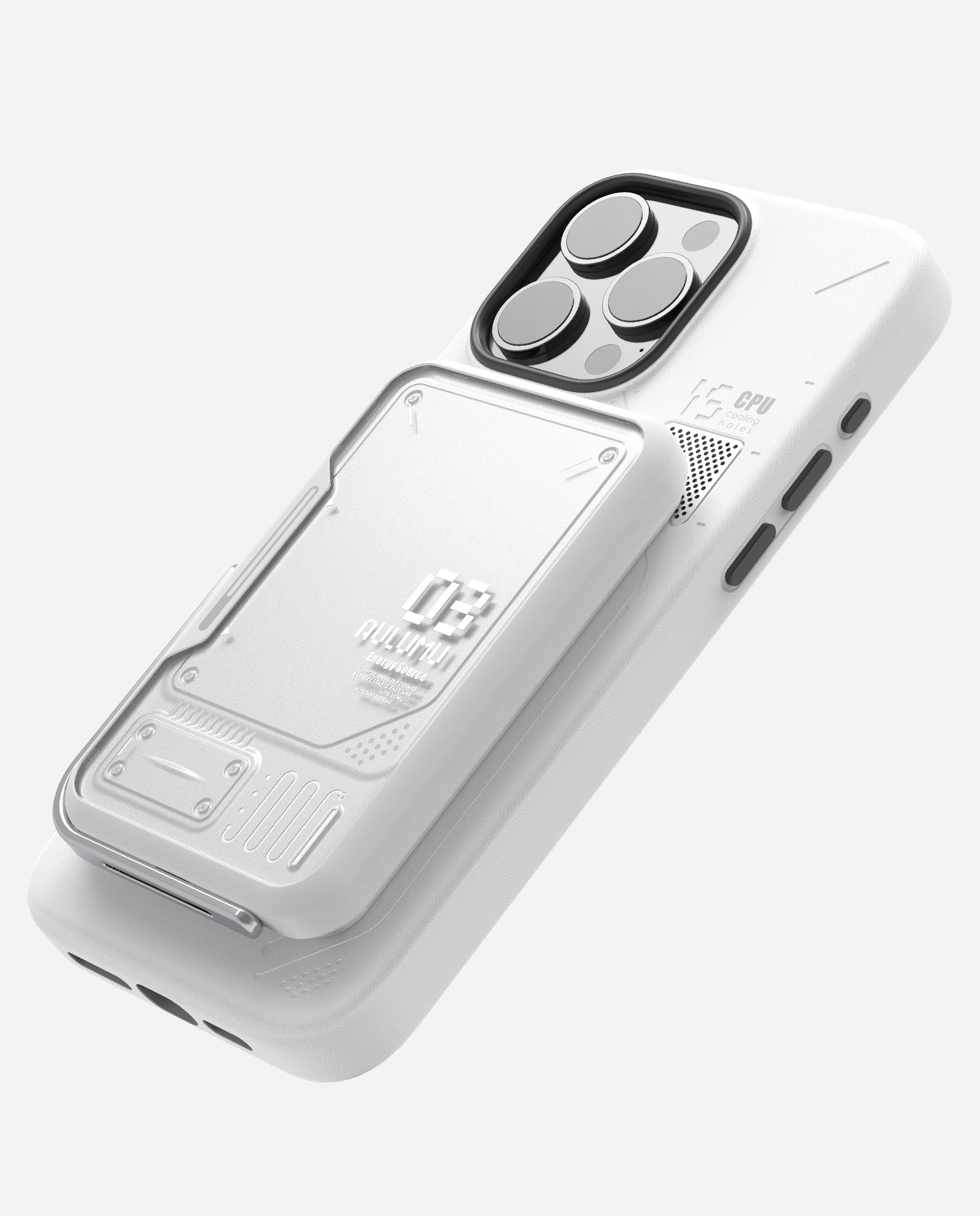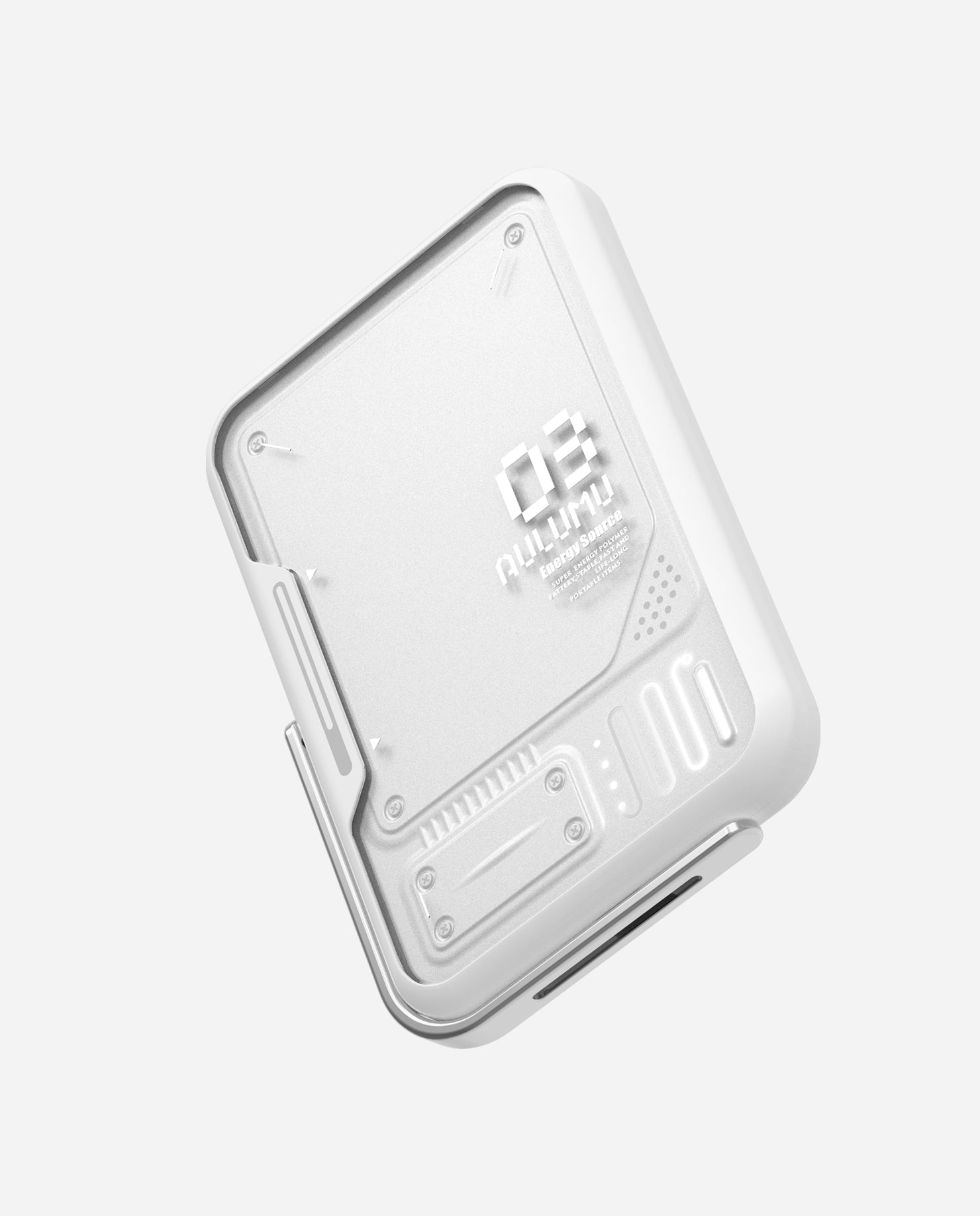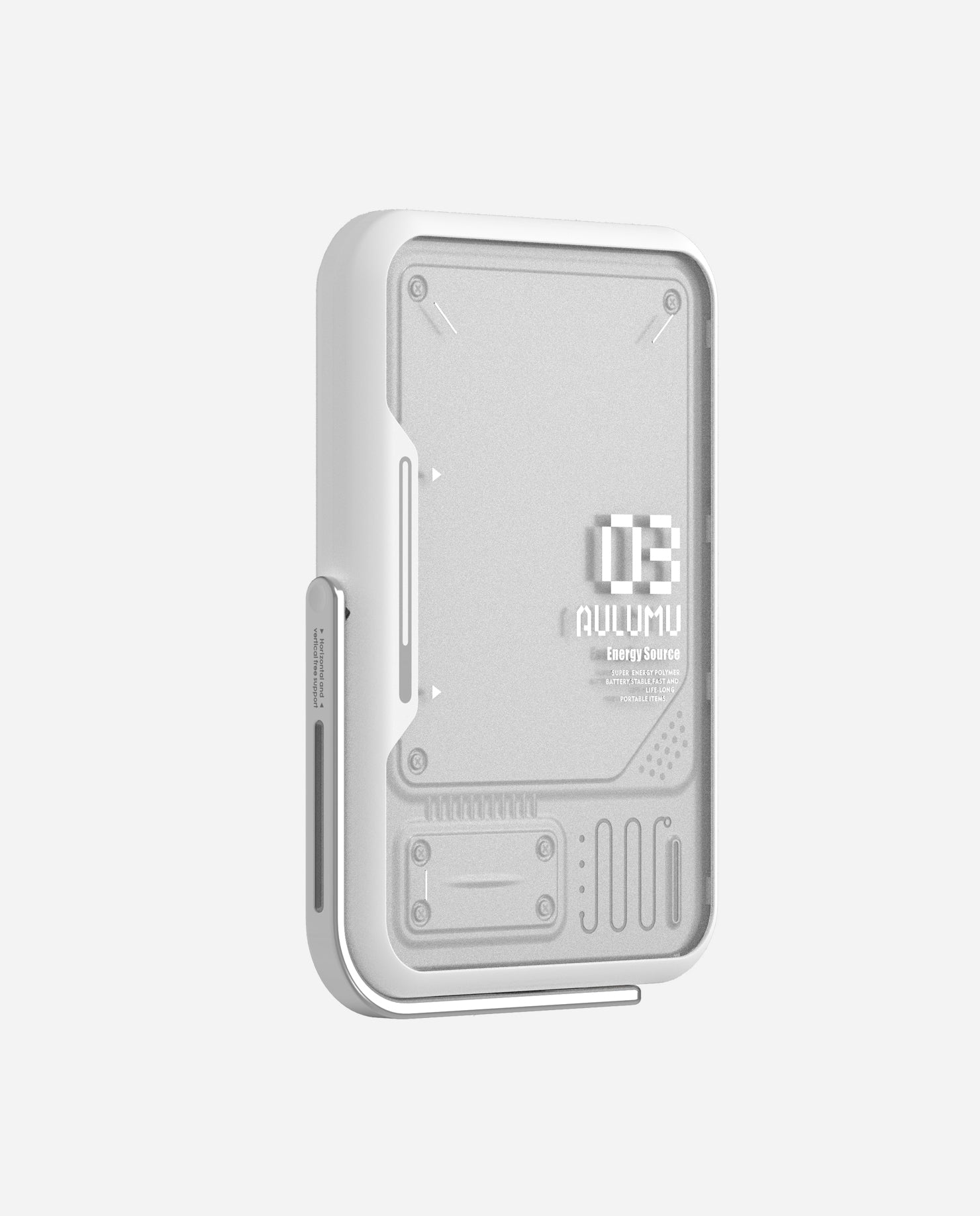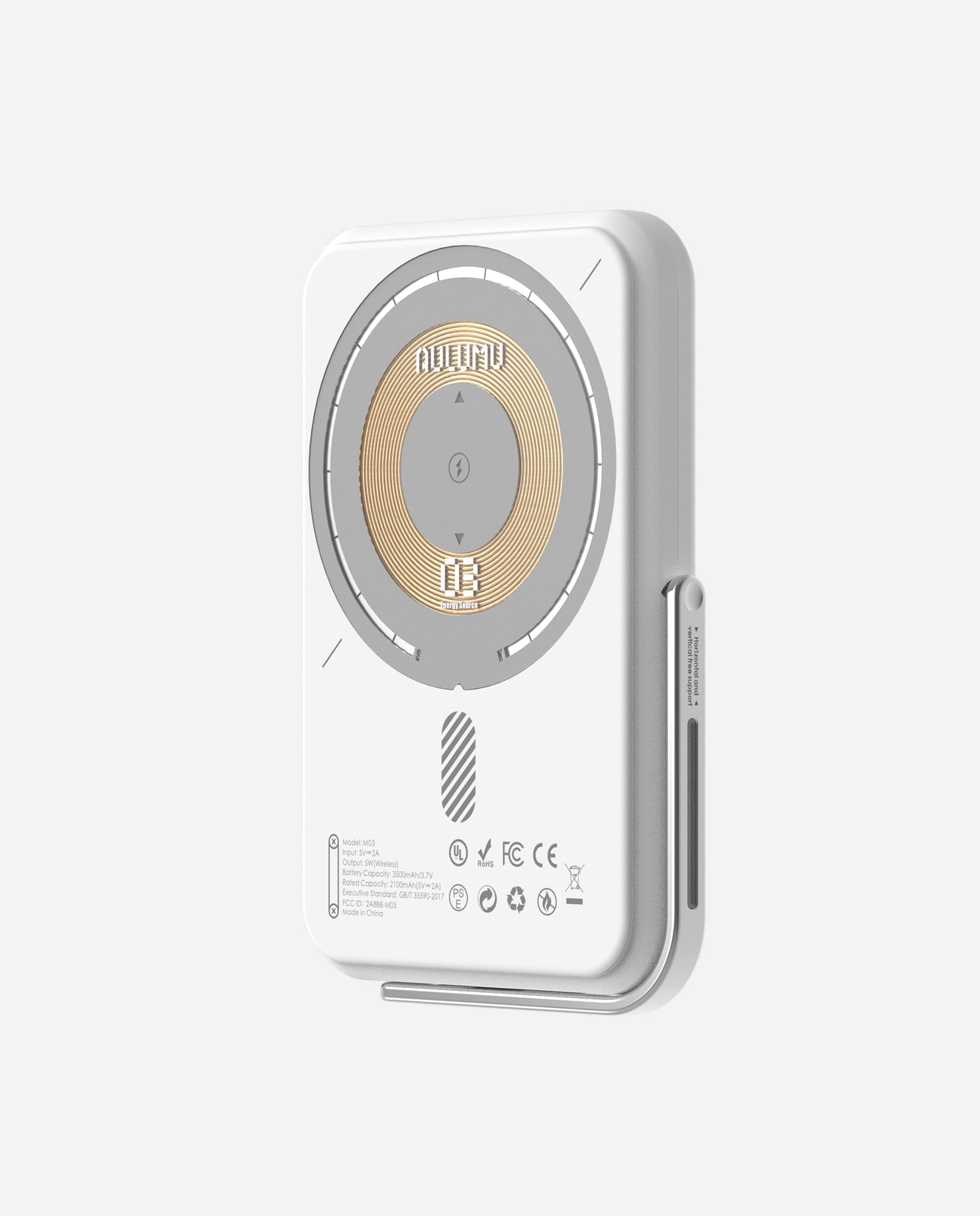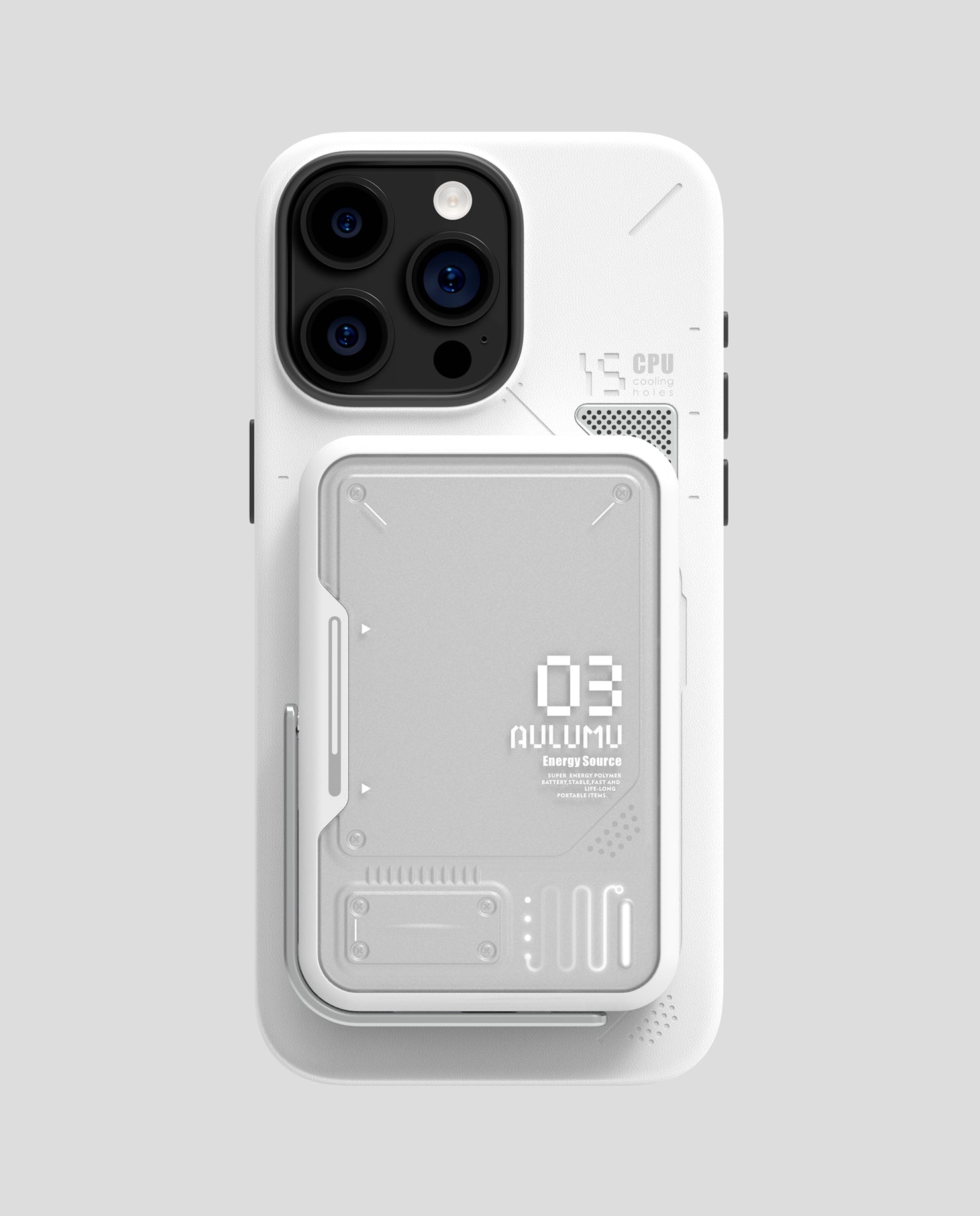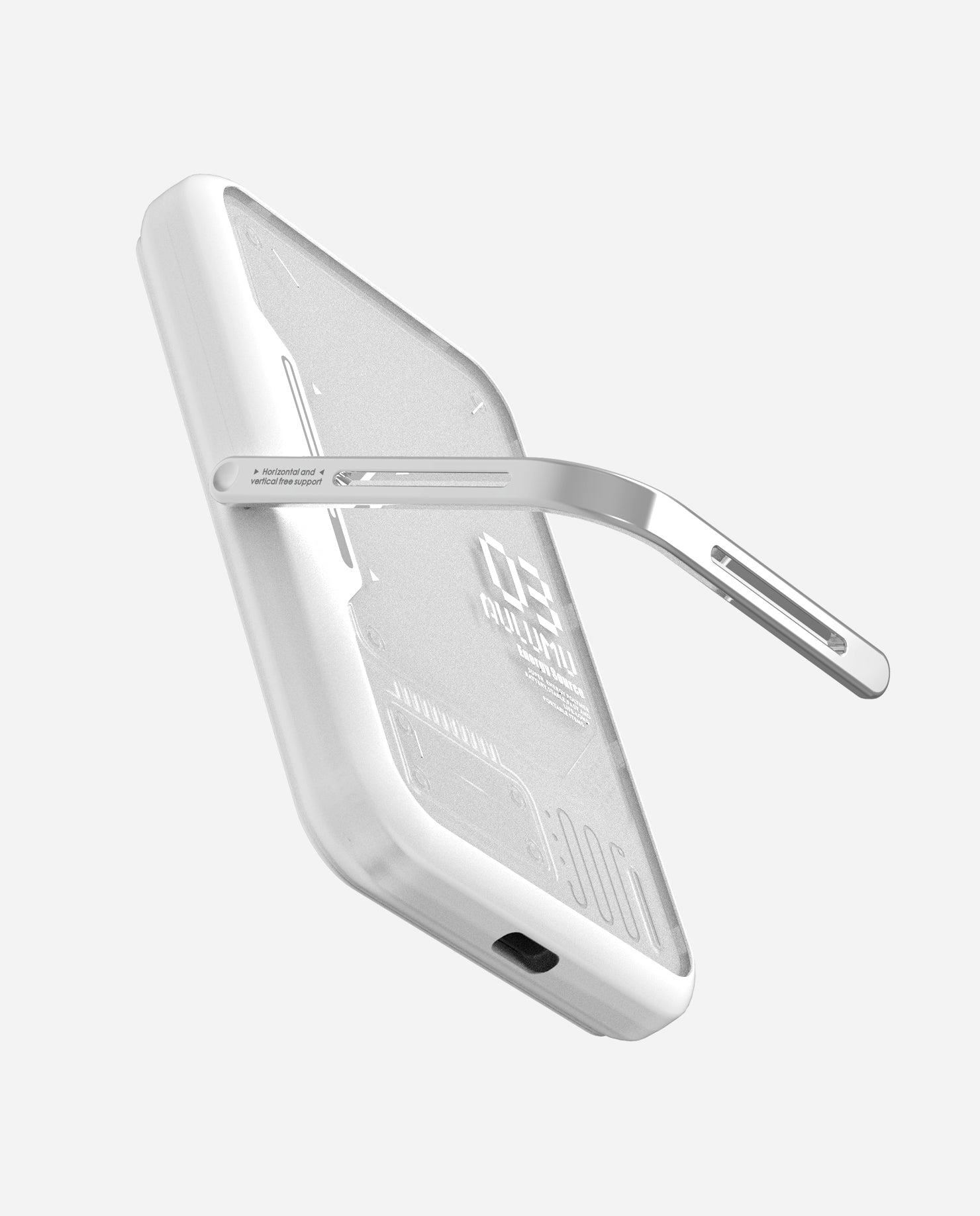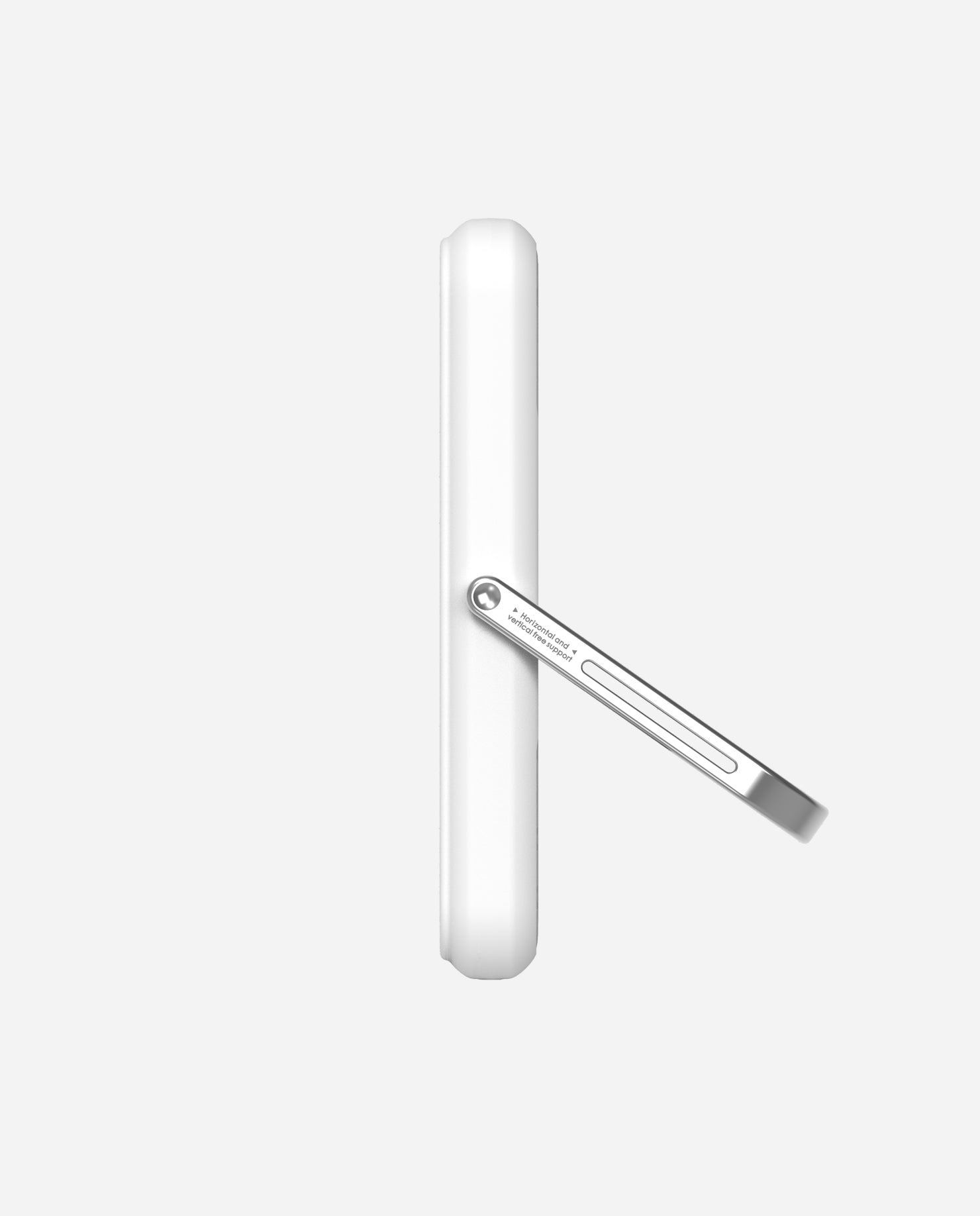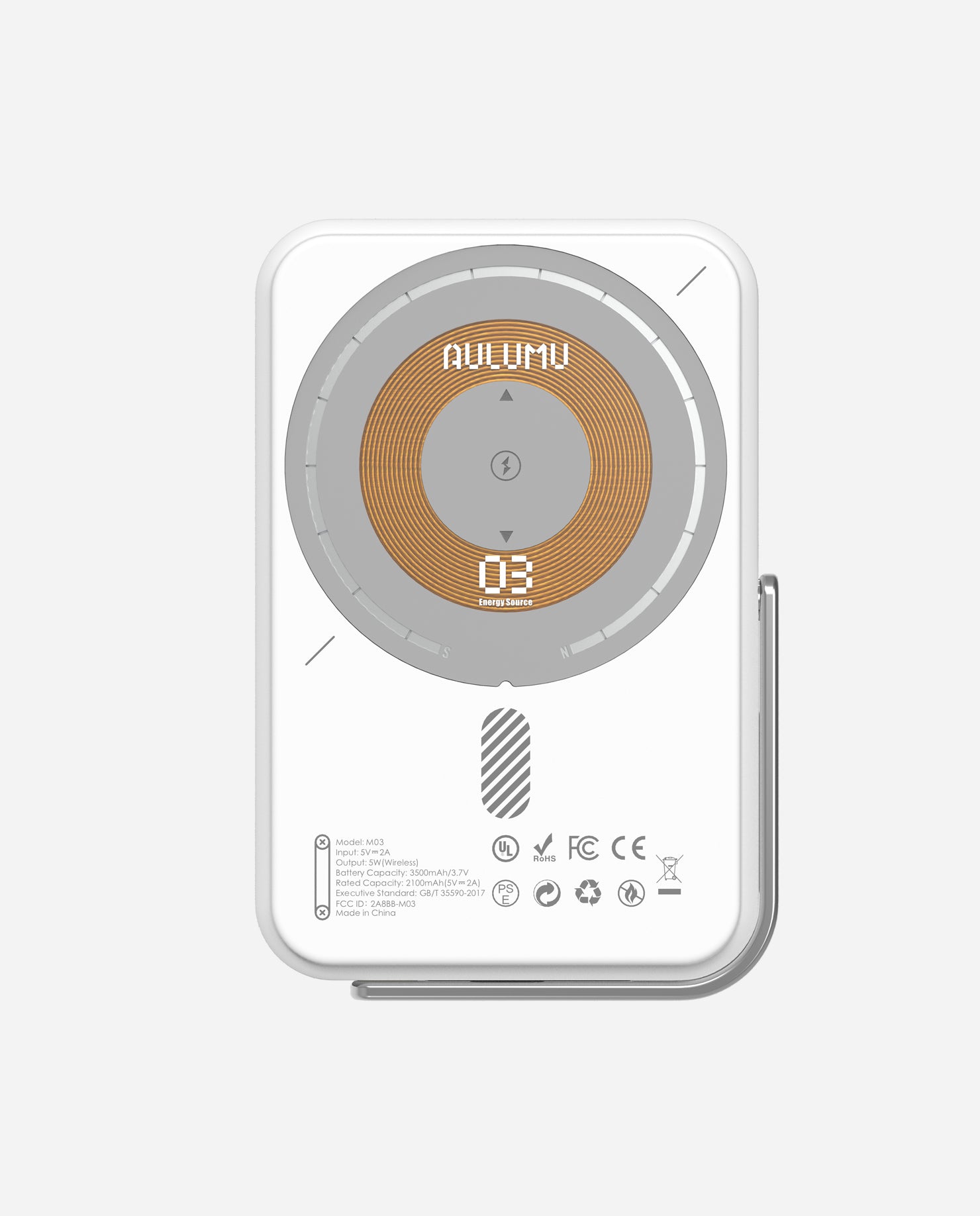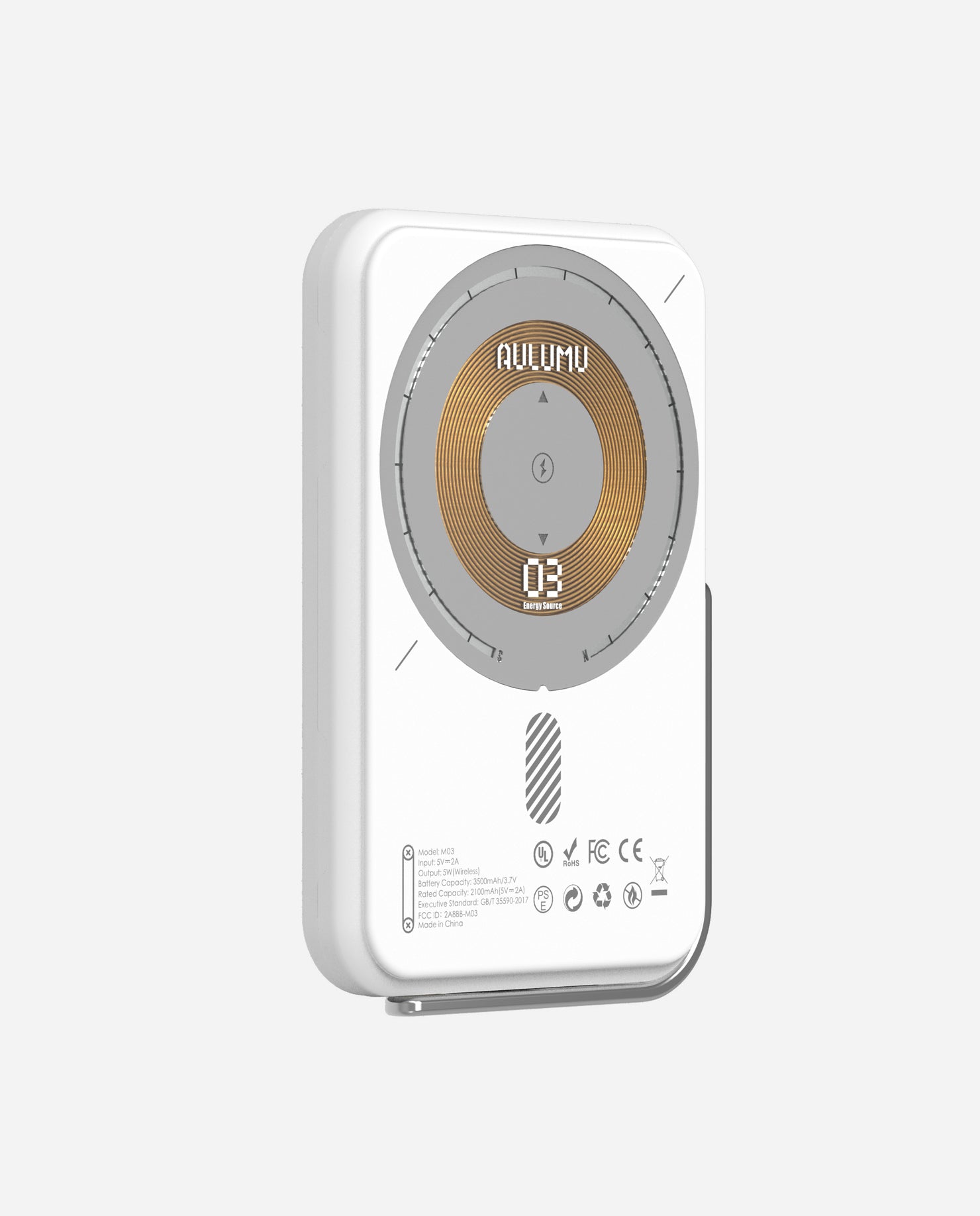 M03 Magnetic Wireless Battery Pack 3.5K | MagSafe | Silver
ADDED POWER INDICATOR & NO BATTERY WIDGET
smallest & lightest magnetic wireless power bank with foldable kickstand.
A wonderful handy companion. Easily slip into your purse or pocket, hold it on your hand without any pressure. Perfect for school or hang out, travel or commuting. 
A great desk partner. With on-demand kickstand, prop up your phone horizontally or vertically in different angle while watching video or have a facetime.
Never miss a moment or lose connection with the world. 
Considered the accuracy of battery widget, we canceled it on this version, you can check the power quantity of the battery pack from it's 4 levels light indicator.
4 levels power indicator
NOT compatible with battery widget
urban tech style

sleek and unique design
smart led light indicator
on-demand foldable kickstand
pass-through power technology
no button, no cable, snap and charge
compatible for whole siries of iphone 14, 13 and 12, (mini/Plus/Pro/Pro Max), doesn't block camera
the world's smallest & lightest mag safe battery pack with kickstand, hold it without any pressure
This product is magnetic wireless charging

Battery: 3.7V; 3500 mAh

Wireless Output: 5W

Input: USB-C: 5V/2A

Product Materials:
Power bank: PC+ABS+Metal built in magnet
Cable: TPE

Product Dimensions:
Height: 3.82 in / 97 mm
Width: 2.62 in / 64 mm
Depth: 0.5 in / 13 mm
Weight: 3.8 ounce / 110g

Included in the box:
Magnetic Wireless Power bank * 1
USB to Type-C cable * 1
User manual * 1

Compatibility:
iPhone 14 Pro Max/14 Pro/14 Plus/14
iPhone 13 Pro Max/13 Pro/13/13 mini
iPhone 12 Pro Max/12 Pro/12/12 mini
note: iPhone cases without magnet will not be supported.
1 year ago, aulumu's founder - an independent designer - Hou, was looking for a portable power bank for his iPhone 12 Pro Max, and found that most of the power bank on the market looks quite the same. They are purely functional and dull with big size, heavy weight and boring design. It's inconvenient to carry around and hard to distinguished from others.

Since can't find the one he want, he designed M03, which is small, lightweight, and safe to charge, more importantly, it's different from the others. With the function of magnet and kickstand, it's super portable and functional, perfect to carry around anywhere anytime.

M03 as the first product of aulumu, it sets the urban tech style of aulumu, features sleek curved shape, round conor, pixel fonts and exquisite lines, lend to a more tactile feel when you're interacting with them.
Sleek & Slim
quite decent and comfortably fits in hand
a wonderful handy traveling companion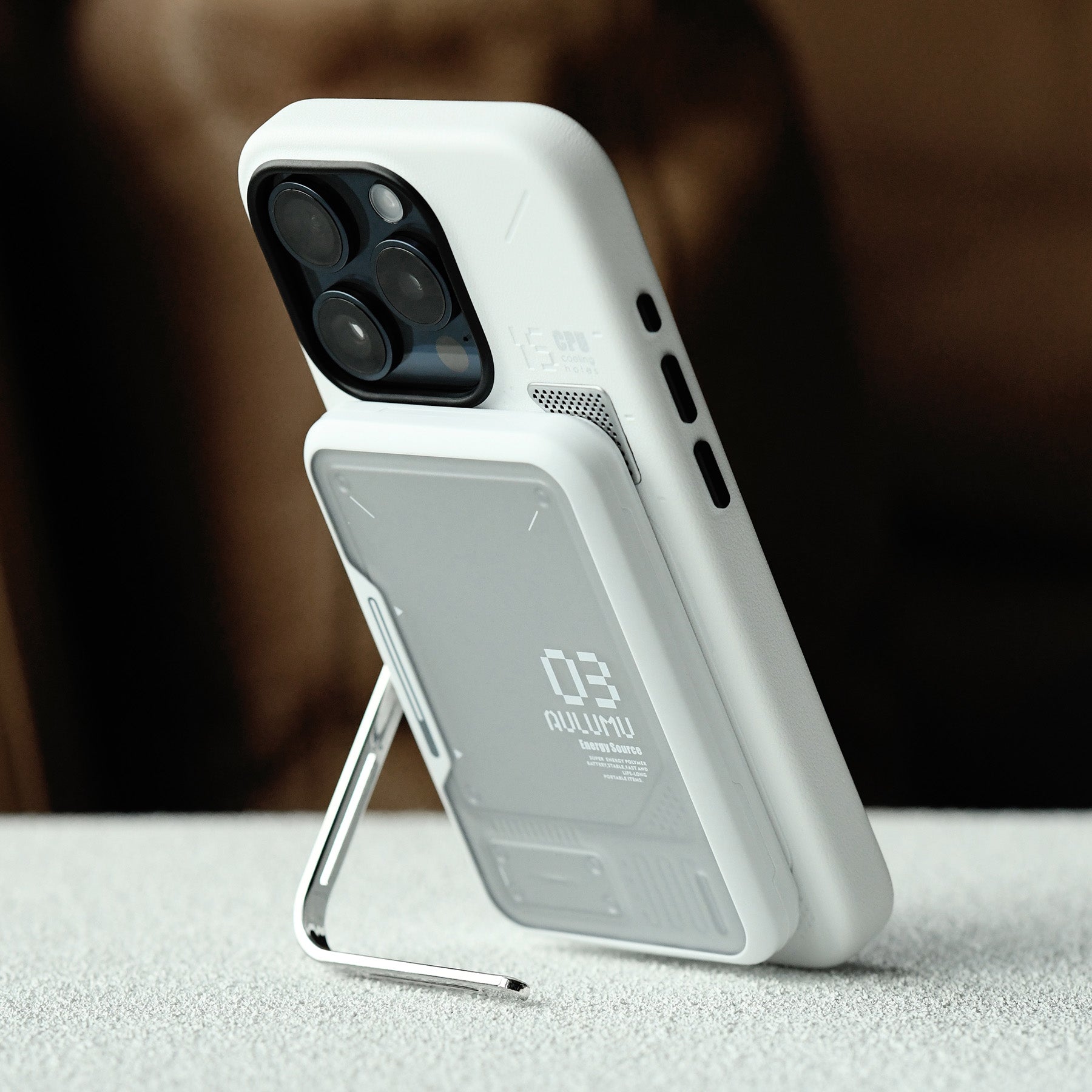 Prop Up Horizontal&Vertical
built-in on-demand kickstand, prop up your phone horizontally or vertically in different angle for your comfotable view while watching video or facetime. And directly face unlock your phone while prop up vertically.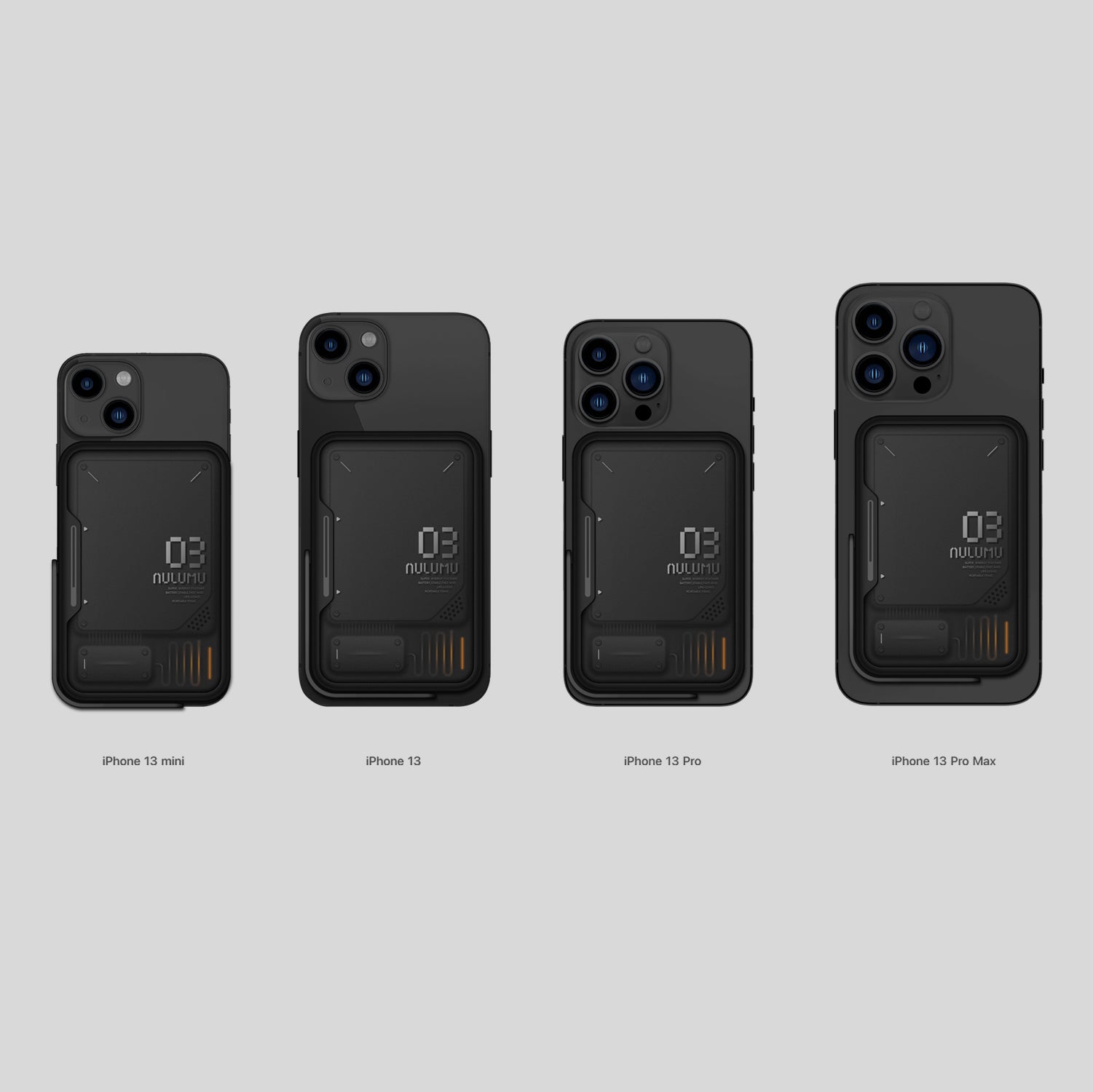 Wide Compatability
compatible for whole iPhone series, including mini, won't block cameras and very compact. No pressure to hold it while charging your iPhone. NOTE: iPhone cases without magnet will not be supported.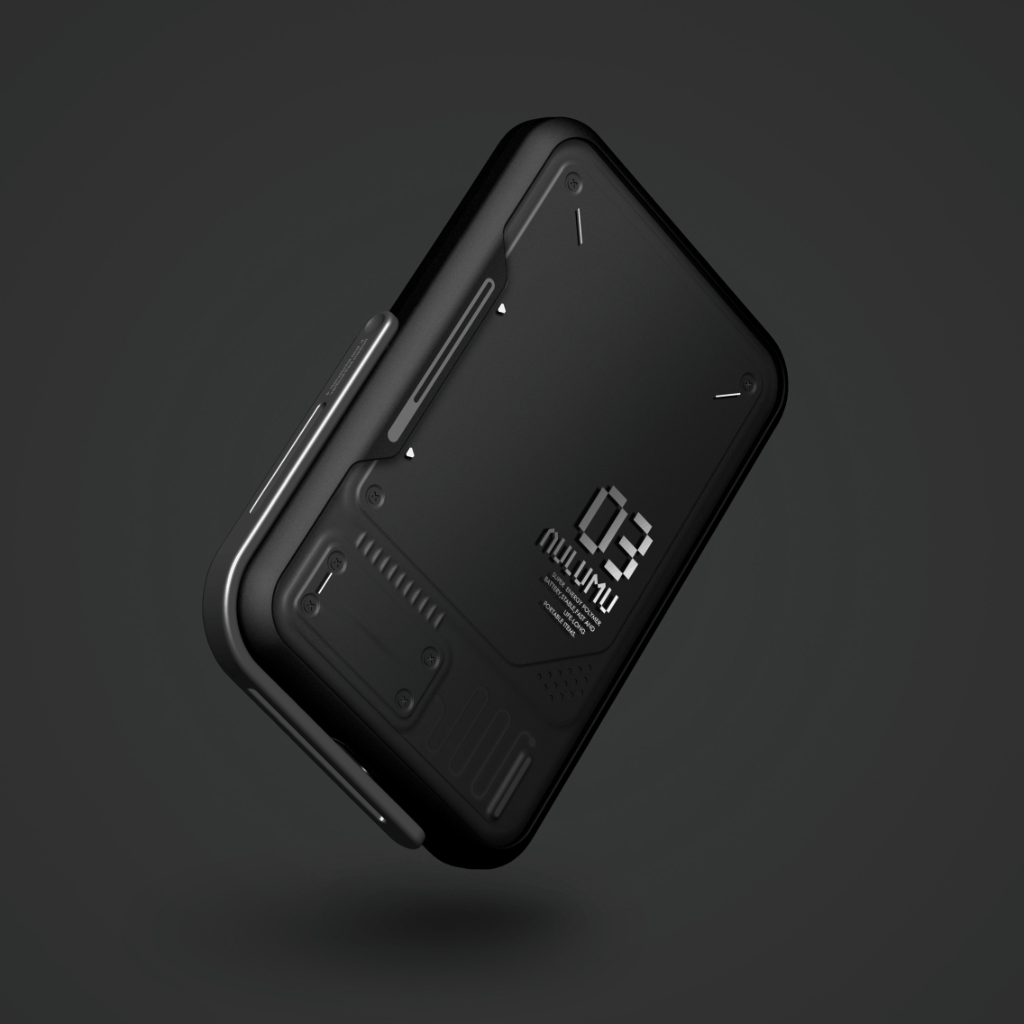 Smart LED Indicator
indicator flash differently
keep in white—full charge
flash slowly in orange—under charging
flash quickly in orange—need charge or detecting foreign body on magnetic coil