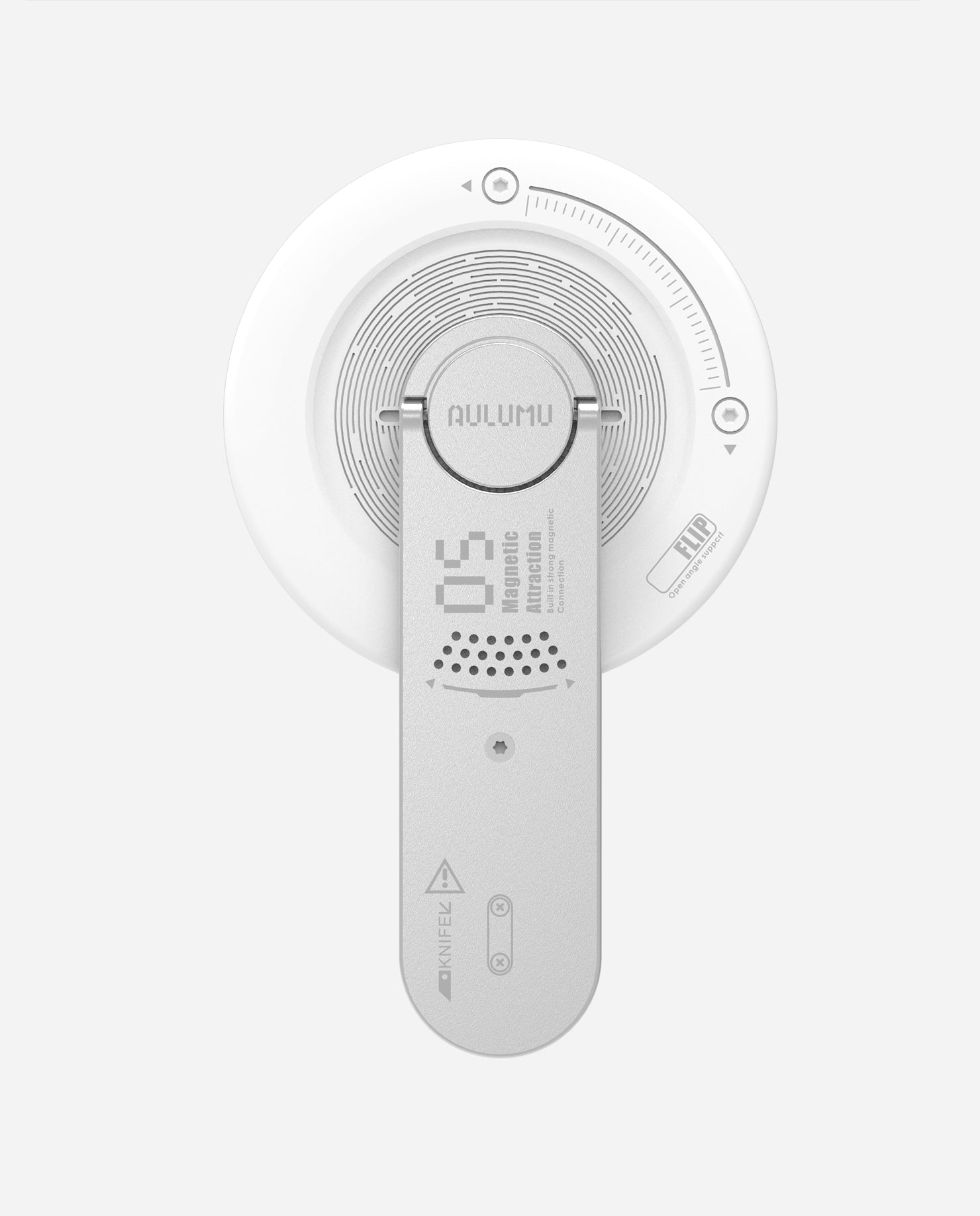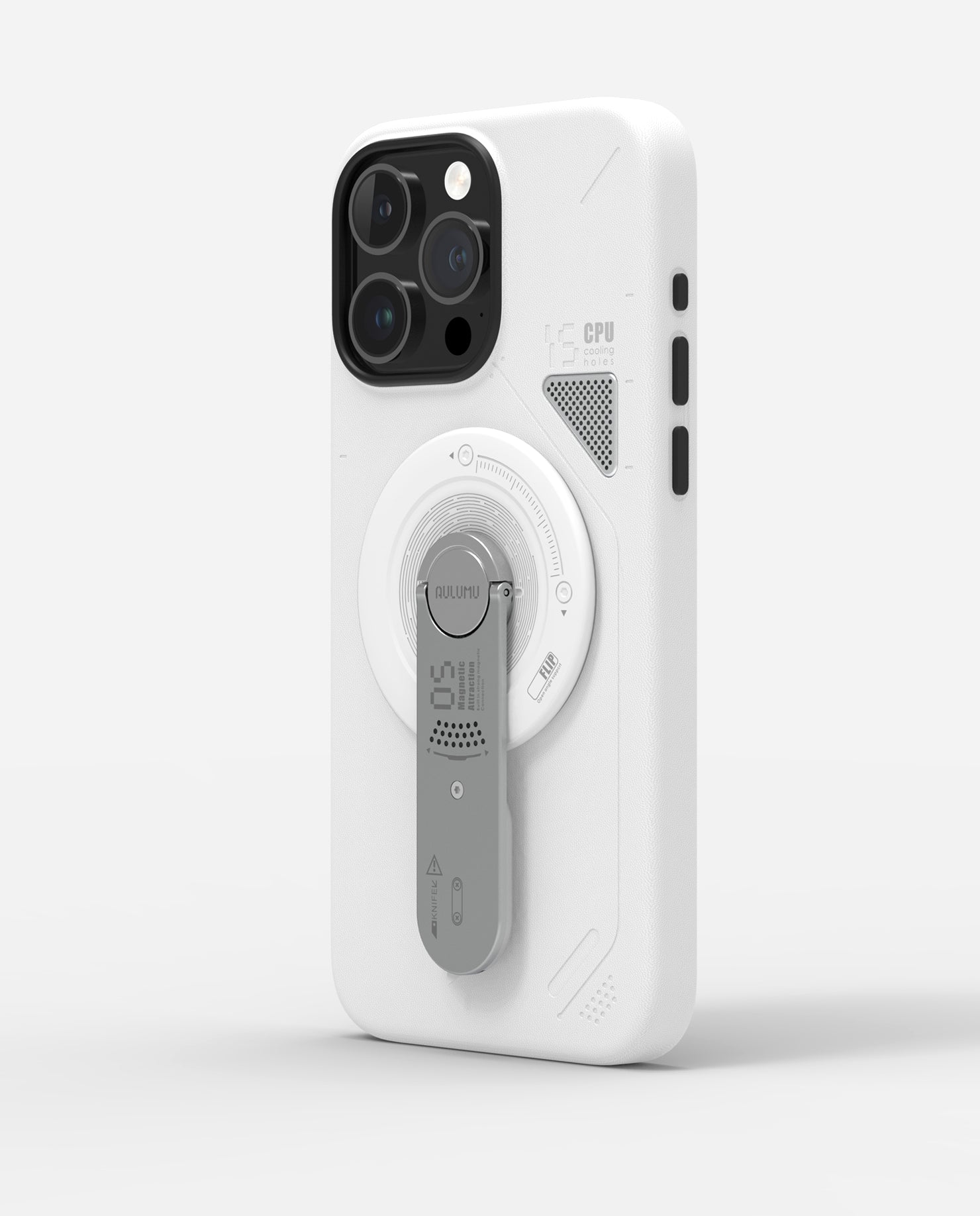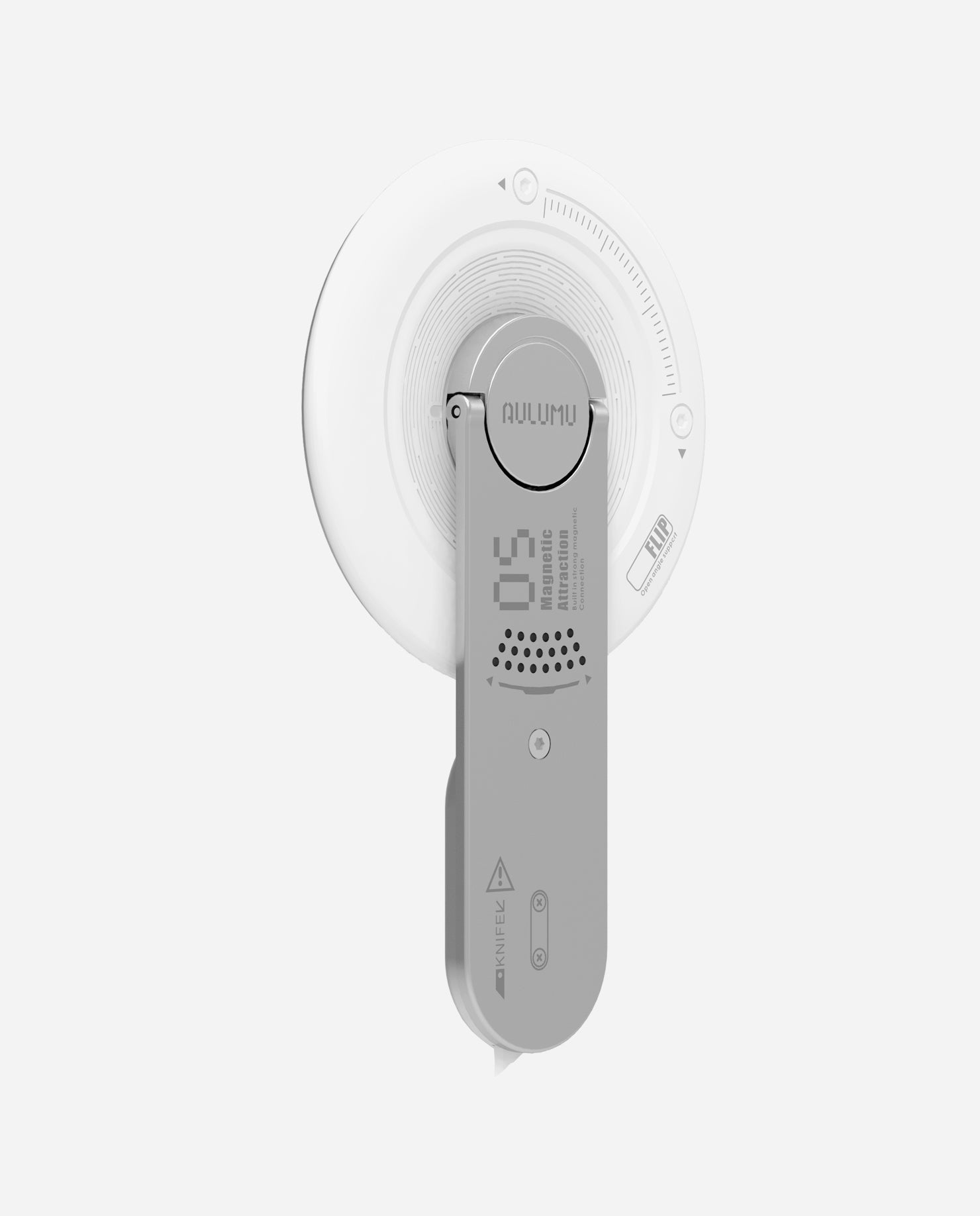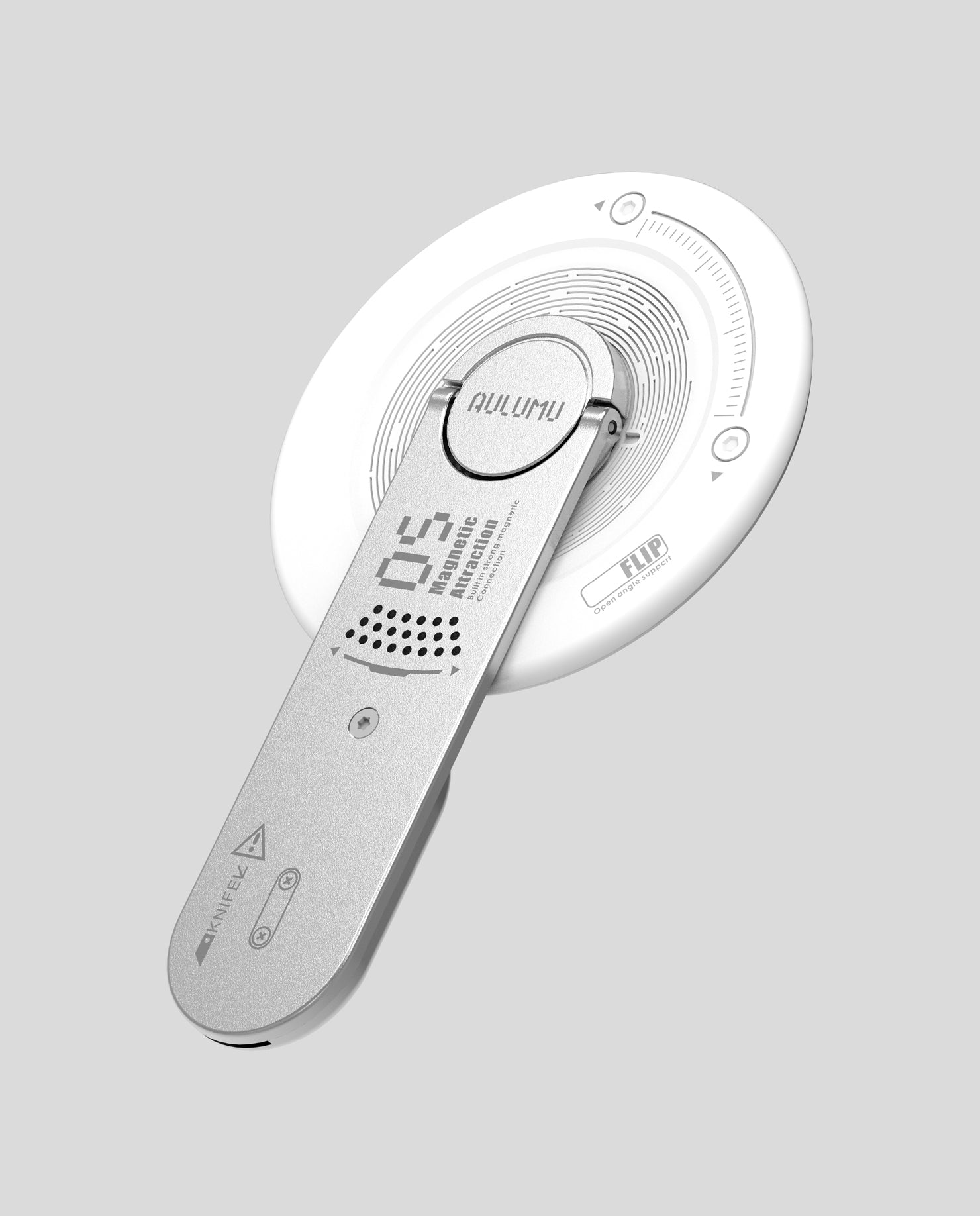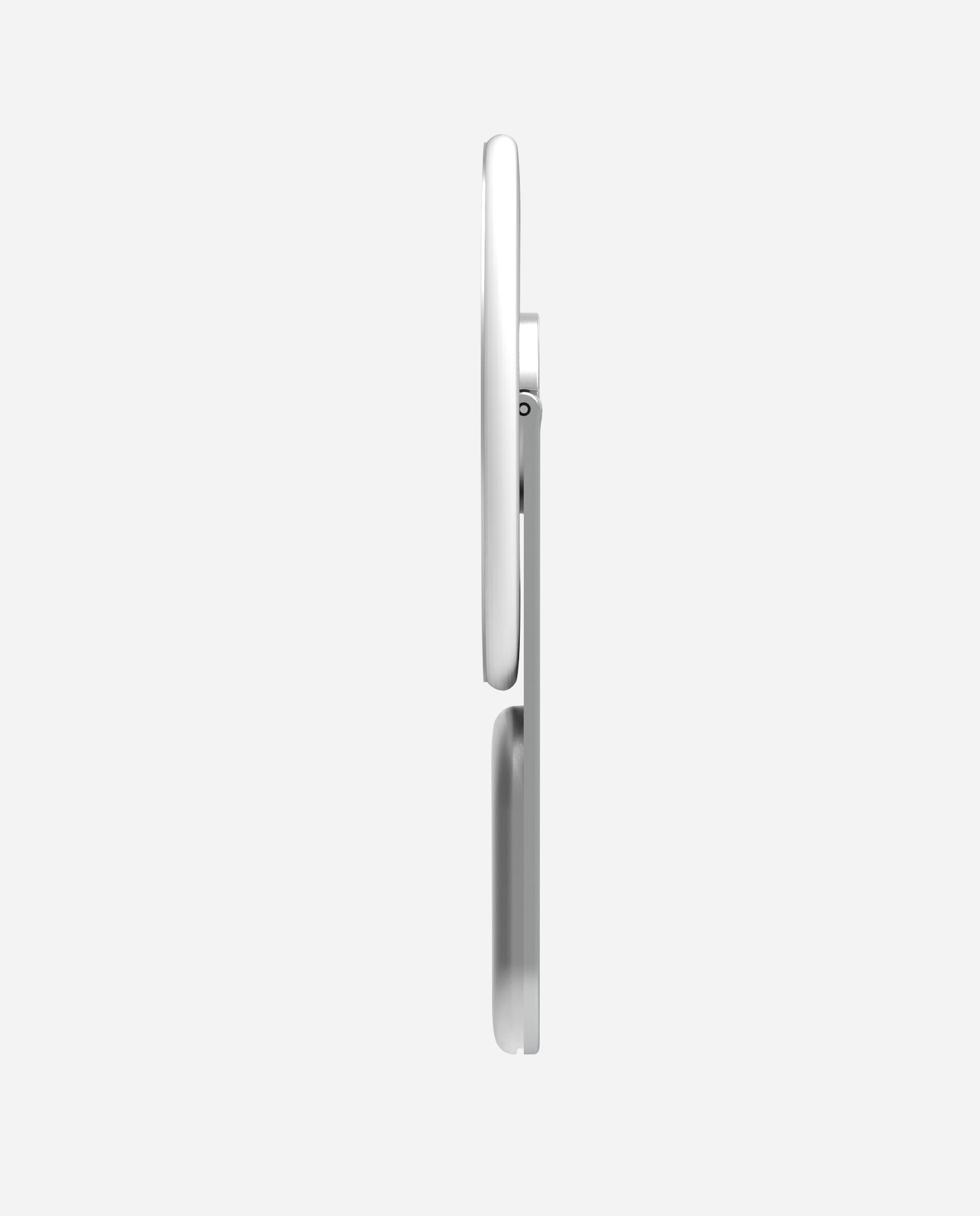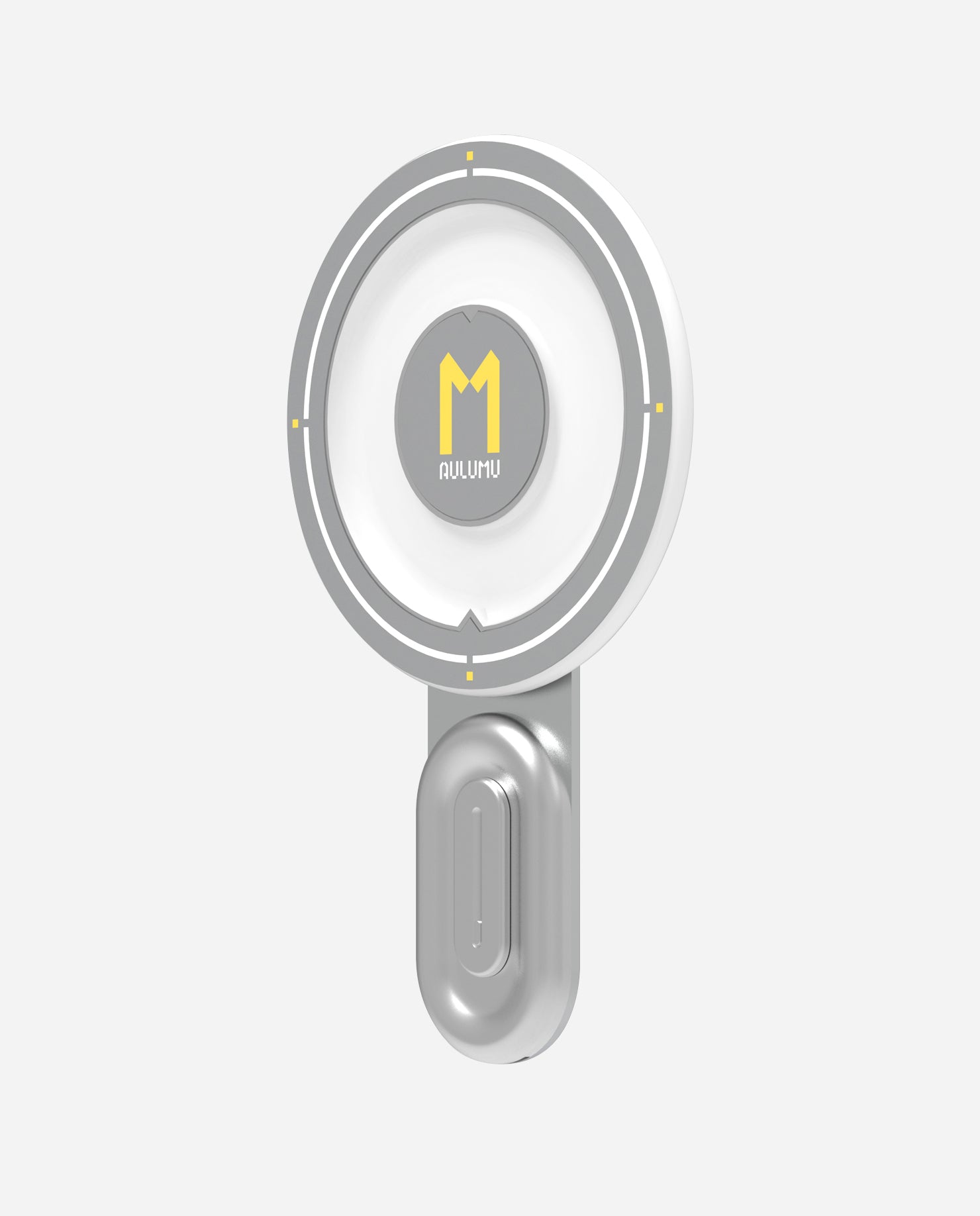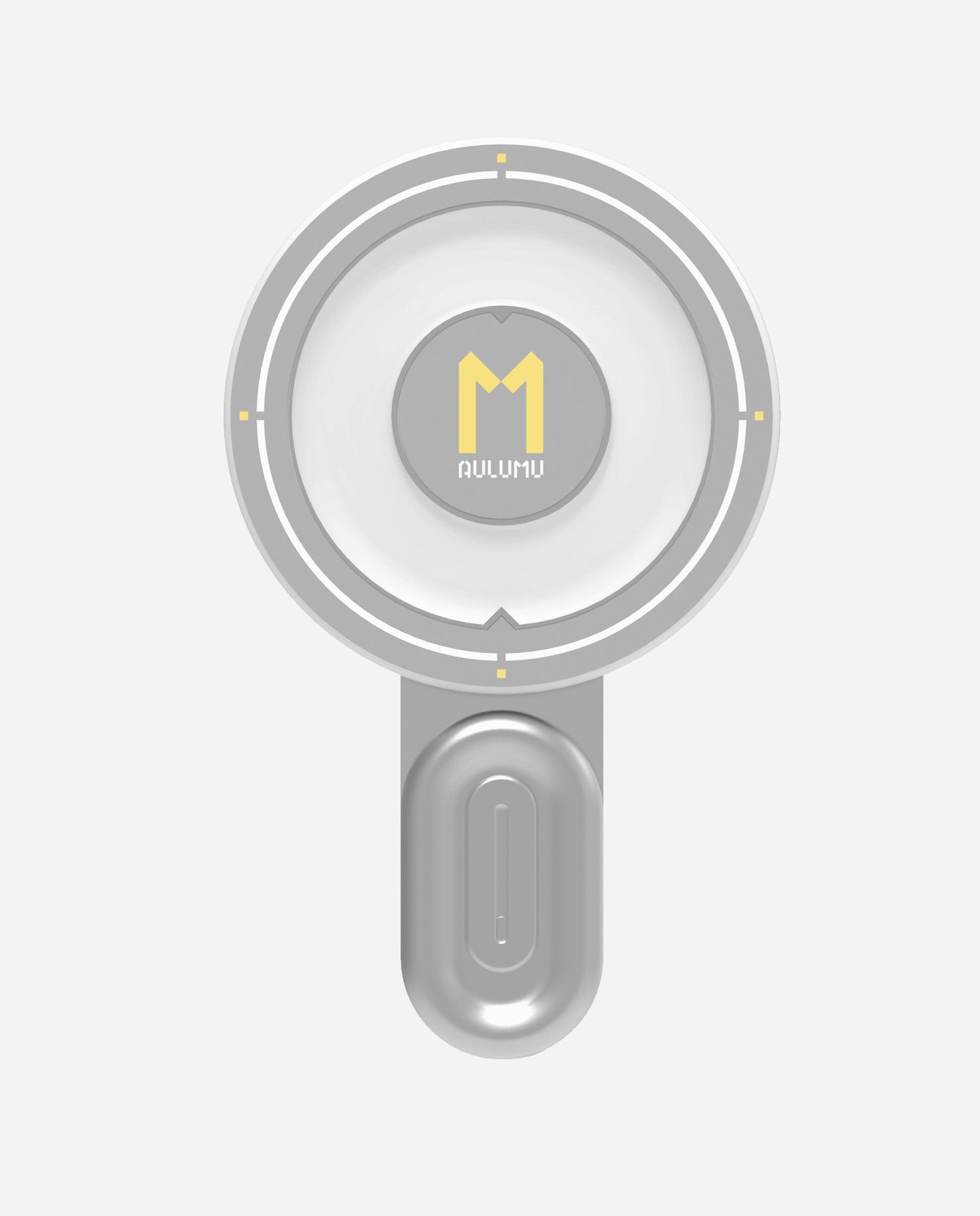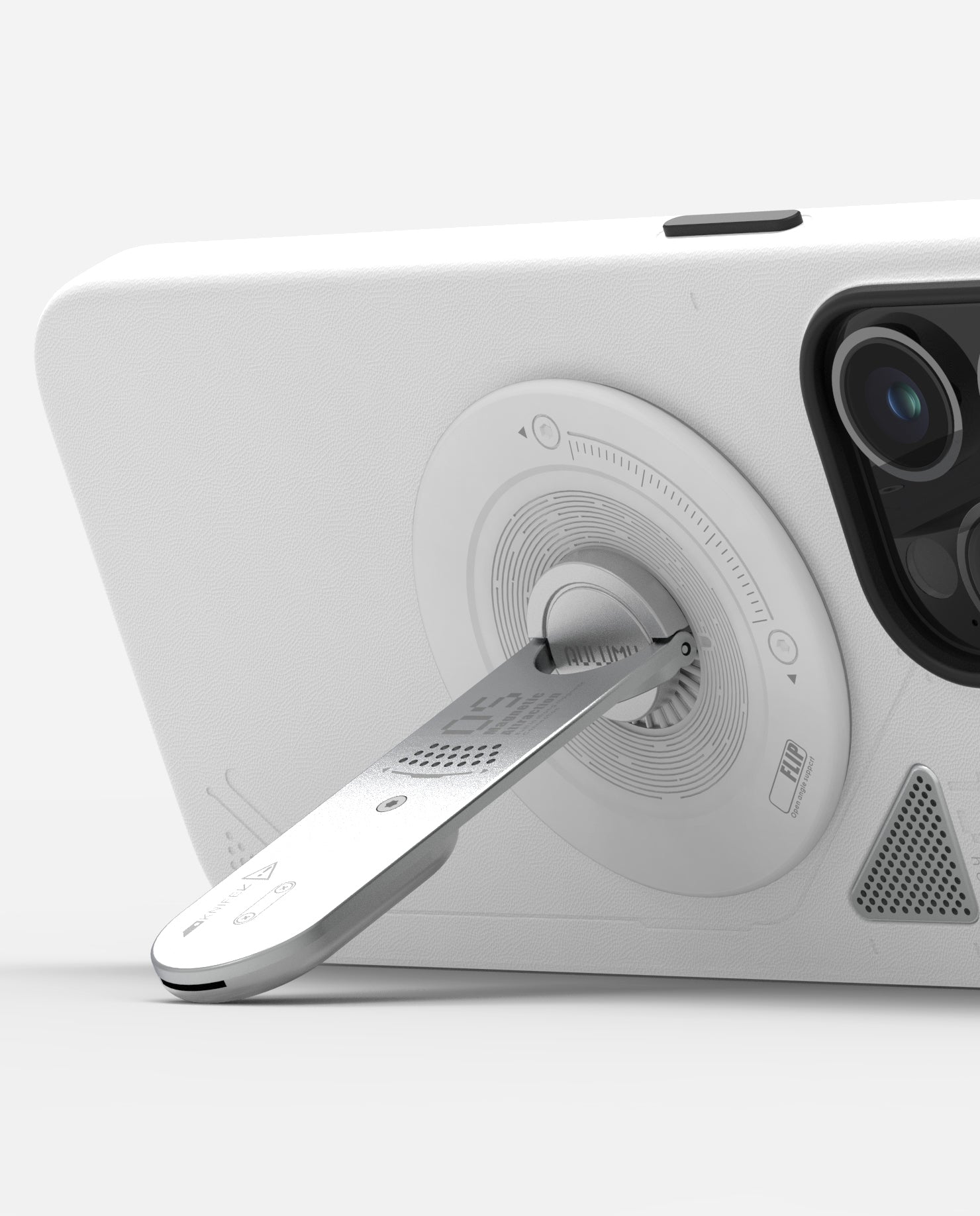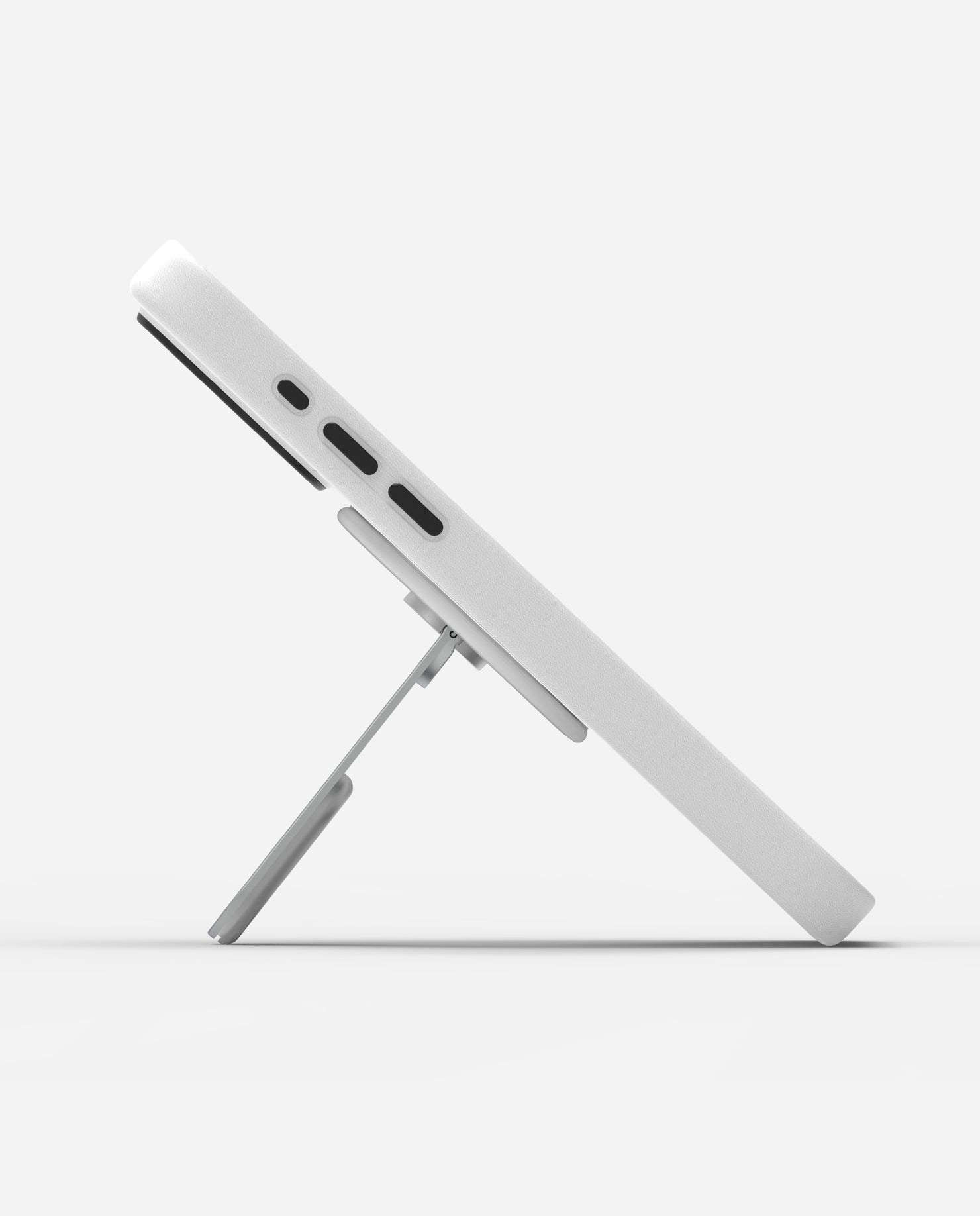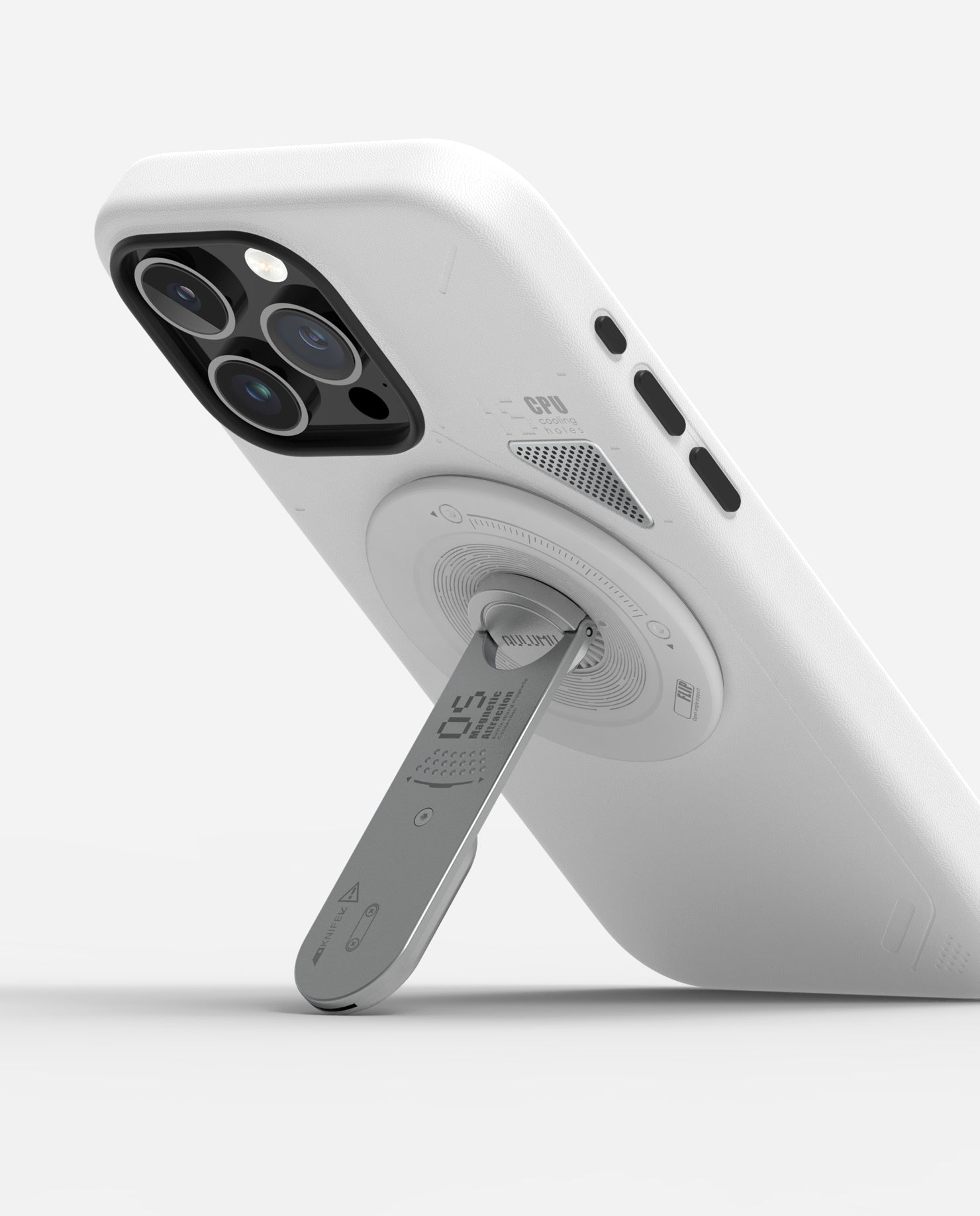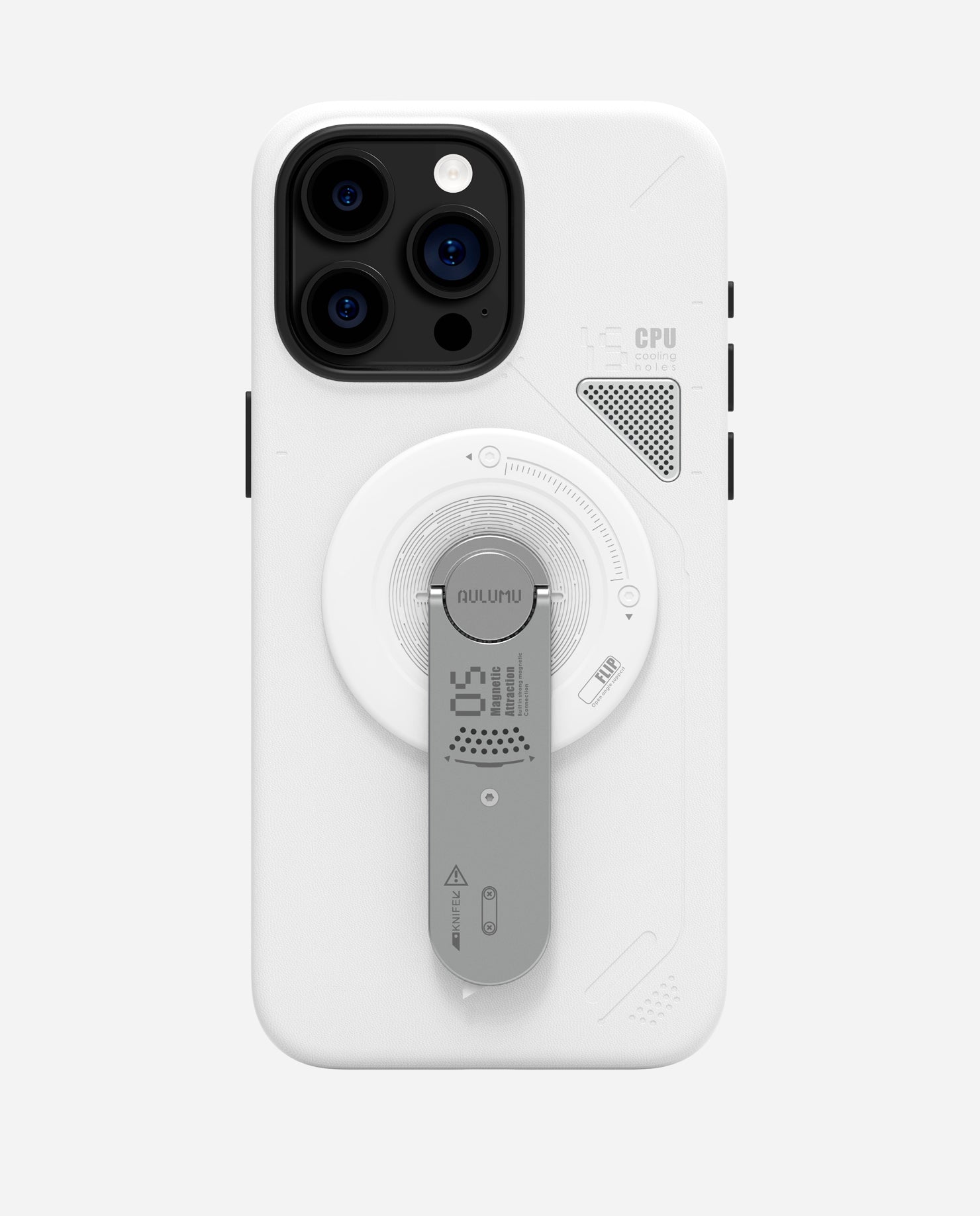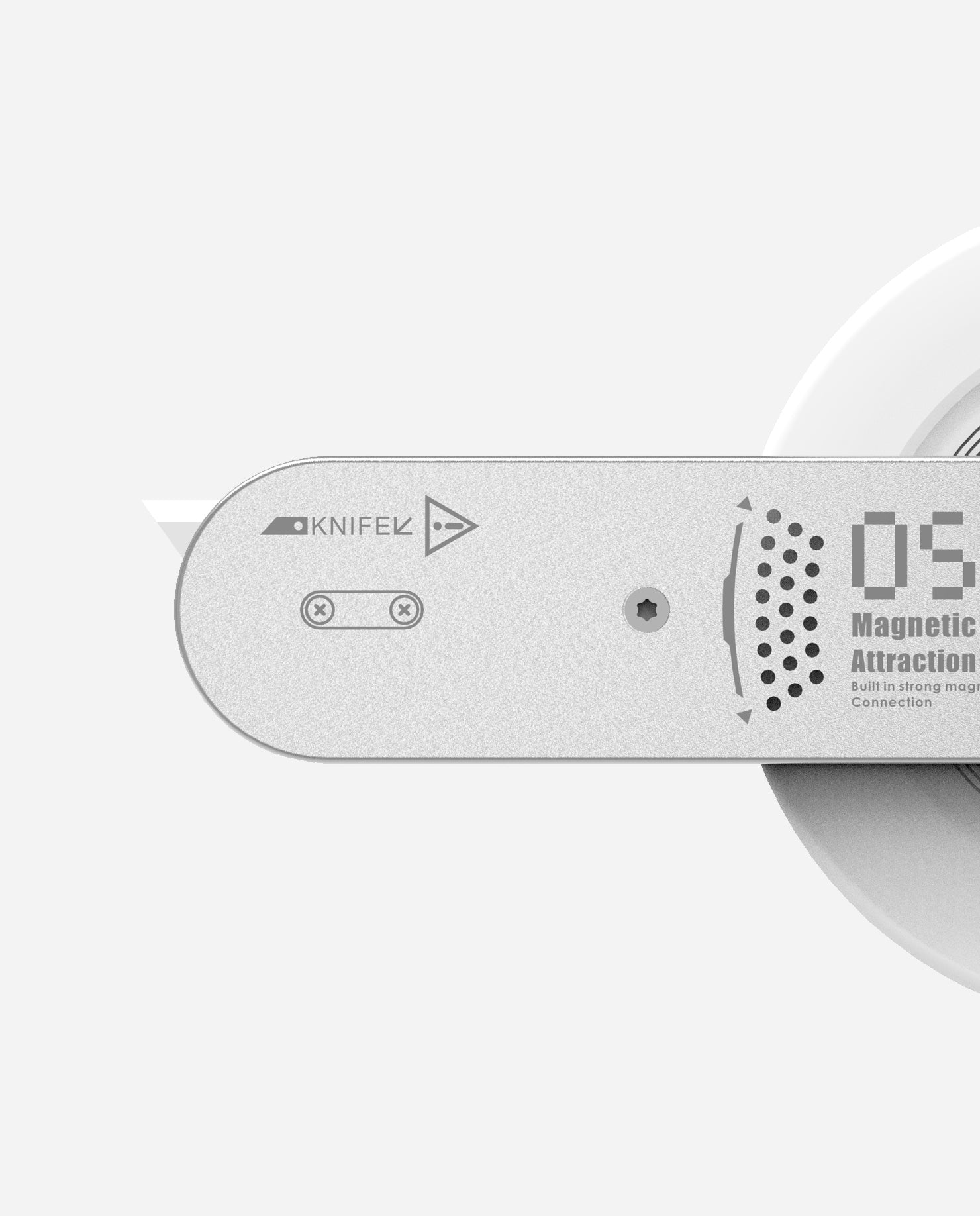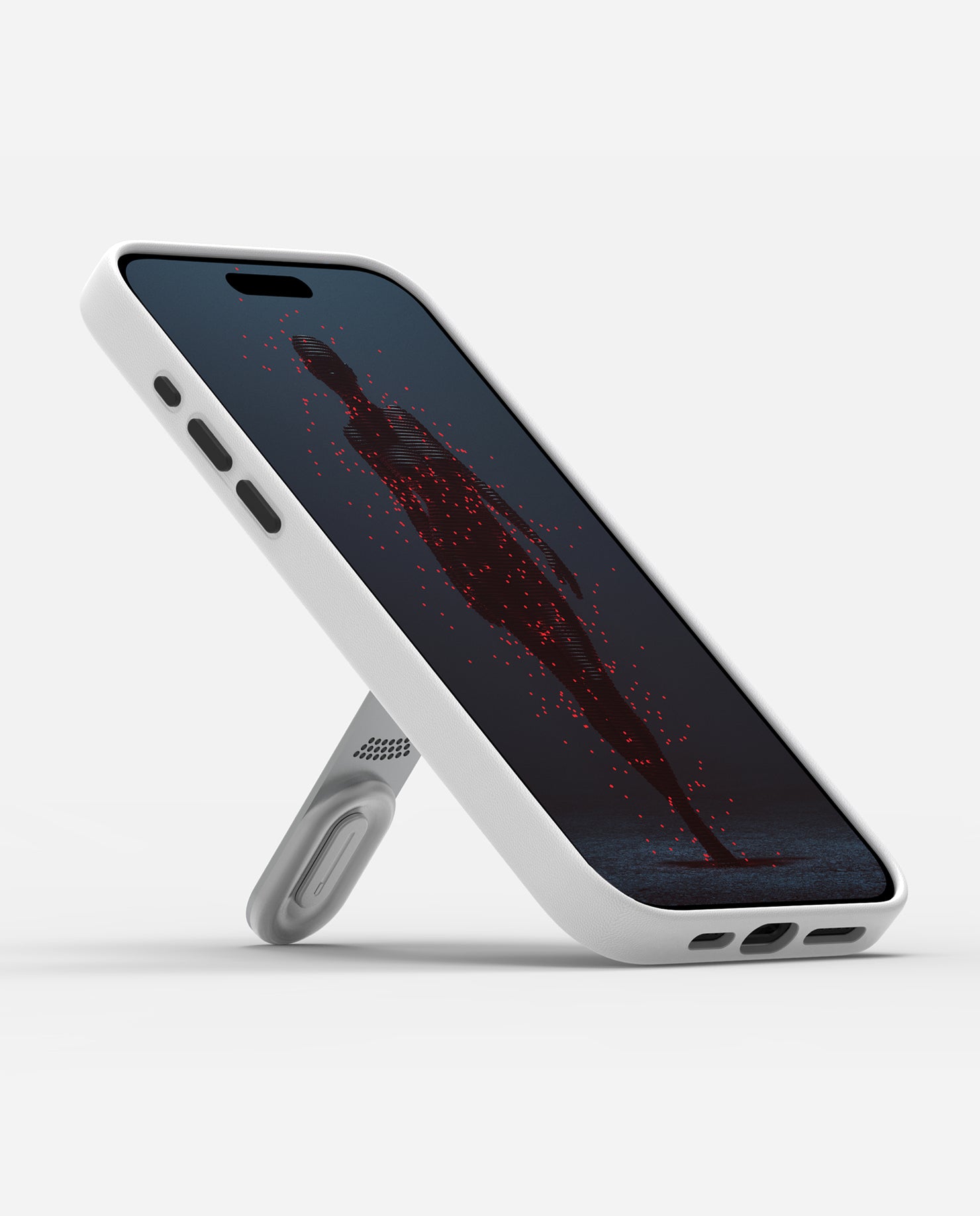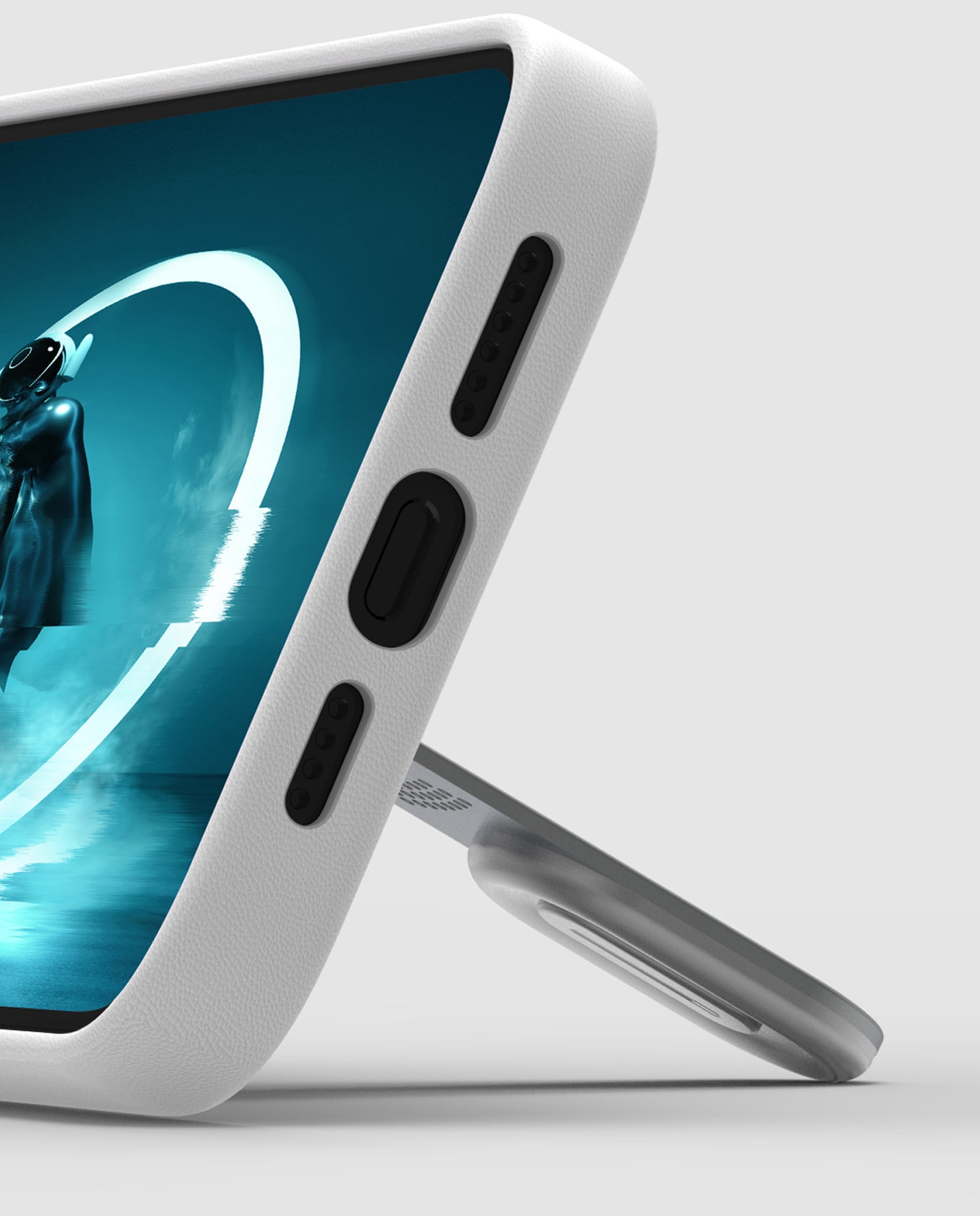 G05 4-in-1 Phone Stand with Box Opener | MagSafe | Silver
✓ 7-day returns
✓ secure checkout
✓ 5-15 days to delivery
✓ free shipping for all order
Amazing design to combine box cutter with magnetic phone kickstand. When there is need to unpack box, just simply slide off the stand. No need to look everywhere. And attach it back anytime with the built-in magnet. The built-in ceramic knife is hidden, you need to push the button with some force to show it. And it is auto-retract. Safe to use. But we still suggest you don't let children play with it.

And as a magnetic phone stand, it does a great job. Unique design to make it 360°rotatable and 85°foldable. It can support your iPhone horizontally and vertically with multi angel adjustment, positioning your phone at the best view. And it's also a great phone grip on-the-go which can flip steplessly 0-85°. Hold your iPhone effortlessly.

A little fun of it, there is a one-of-a-kind clockwork design, rotating the grip 360-degree, it makes the clockwork sound, and sound is different while rotating in clockwise or counterclockwise direction. This might help when you feel stressed or bored.


HIGH LIGHTS:
slim design, thickness only 5.2mm/0.2in
built-in strong magnet&hidden ceramic knife 

a one-of-a-kind clockwork mechanism sound
round smooth edge, won't scratch or dent anything
made of corrosion-resistant zinc alloy for rugged stability
360° Rotatable & 85° Flipable, horizontal or vertical support
4-in-1 functional, phone stand, phone grip, box cutter and fidget toy
Product Dimensions:
Size: 93*57*5.2mm/3.66*1.96*0.2in
Weight: 55g/1.94oz

Material: Zinc Alloy/Ceramic/Magnet

What's in the Box:
G05 4-in-1Magnetic Phone Stand*1
Black adhesive metal ring sticker*1

Compatibility:
iPhone 15 Pro Max/15 Pro/15 Plus/15
iPhone 14 Pro Max/14 Pro/14 Plus/14
iPhone 13 Pro Max/13 Pro/13/13 mini
iPhone 12 Pro Max/12 Pro/12/12 mini

With the included removable metal ring sticker, G05 can be used on all kinds of phone, also e-reader, and tablet.

note: iPhone cases without magnet may need metal ring sticker.
We must admit that, nowadays, mobile phone weight is getting heavier and heavier, size is getting bigger and bigger. While holding the phone to watch video, play game, or talk long time on phone, our wrist and fingers will get tired. We need a device to relief the strain of fingers and provide a great viewing angle. Here comes aulumu G05 magnetic phone stand. And we add more features to make it high functioning.

At first, as a phone stand, we hope it can prop up phone in every angle and height, as flexi as possible. G05 can rotate 360°, flip and fix from 0° to 85°. Provide all kinds of angles for your needs.

It's also a phone grip while stand is flipped. Release the stress on fingers and wrist while holding your phone. Not only can it be used on iPhone, but we also provide a piece of metal ring sticker, with it, you can use G05 on other phones and your e-reader or your tablet.

And for the box cutter. It's really because we receive more and more parcels in recent years. And sometimes can't find a utility knife to unbox them, might use keys or pens which is inconvenient. So, our founder and designer- Hou, set a tiny ceramic knife on the end of the stand. Just simply slide off the G05 from iPhone, hold it on hand, push the button and hold it, the knife will show and can open the box. And once release the button, it will retract automatically, no worry of hurt accidentally.

As for the clockwork mechanism sound, it's really a one-of-a-kind design. The sound is different when you rotate it in clockwise or counterclockwise direction. And there is a different effect when you rotate it quickly or slowly. A great companion when you feel stressed or bored.




Prop Up Vertically
Slim design, powerful function. Support your phone anytime anywhere.
Prop Up Horizontally
Adjust the angle as you like.
Slim and Sleek
thickness only 5.2mm/0.2in, hold it on hand without pressure. Easily slip into your pocket or purse and perfectly fit the hand. With minimum intrusive, you even didn't notice it is there.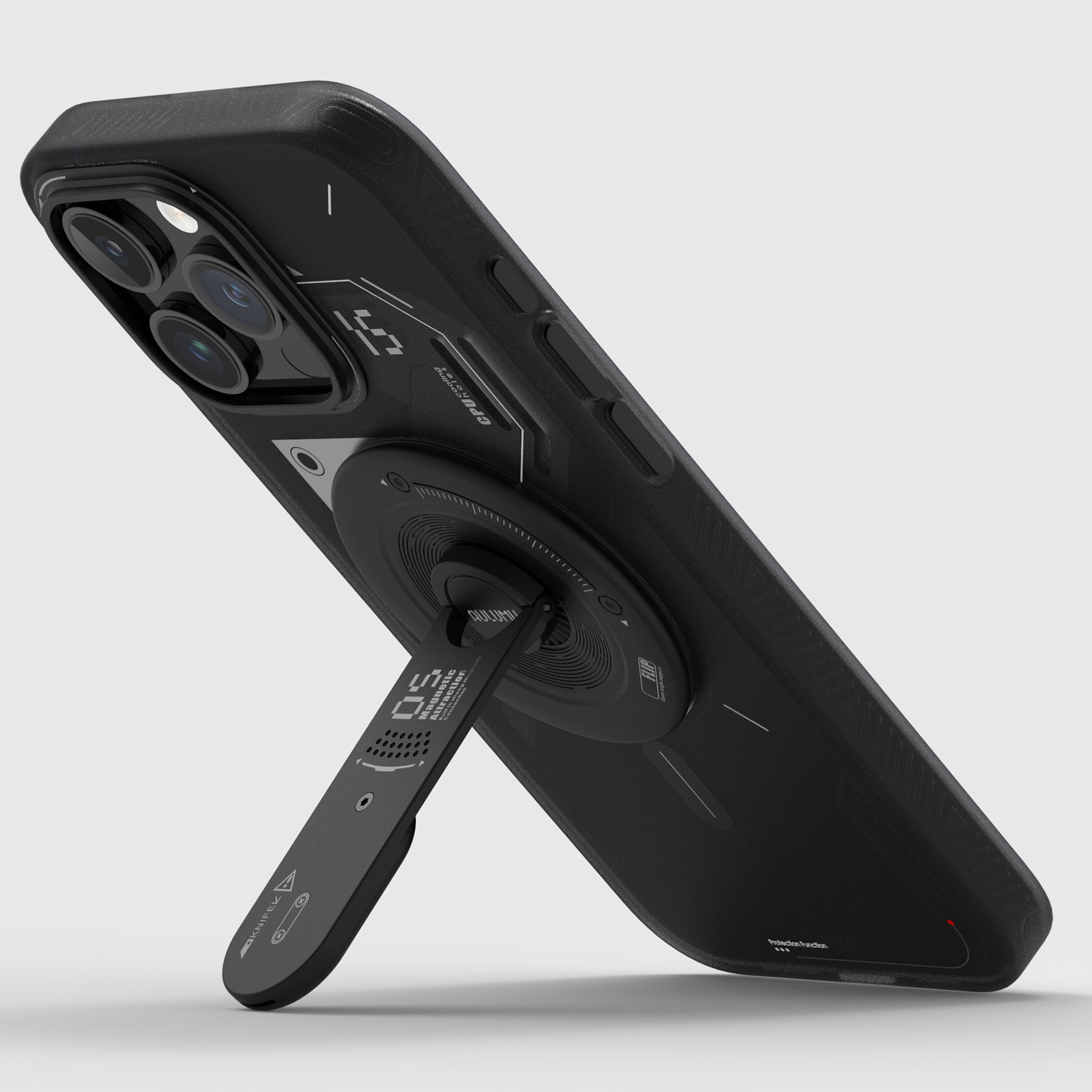 Corrosion-Resistant Material
made of zinc alloy, durable and corrosion resistant. The pattern on the surface is carved by laser, lasting forever. G05 is the phone stand you can use for a very long time.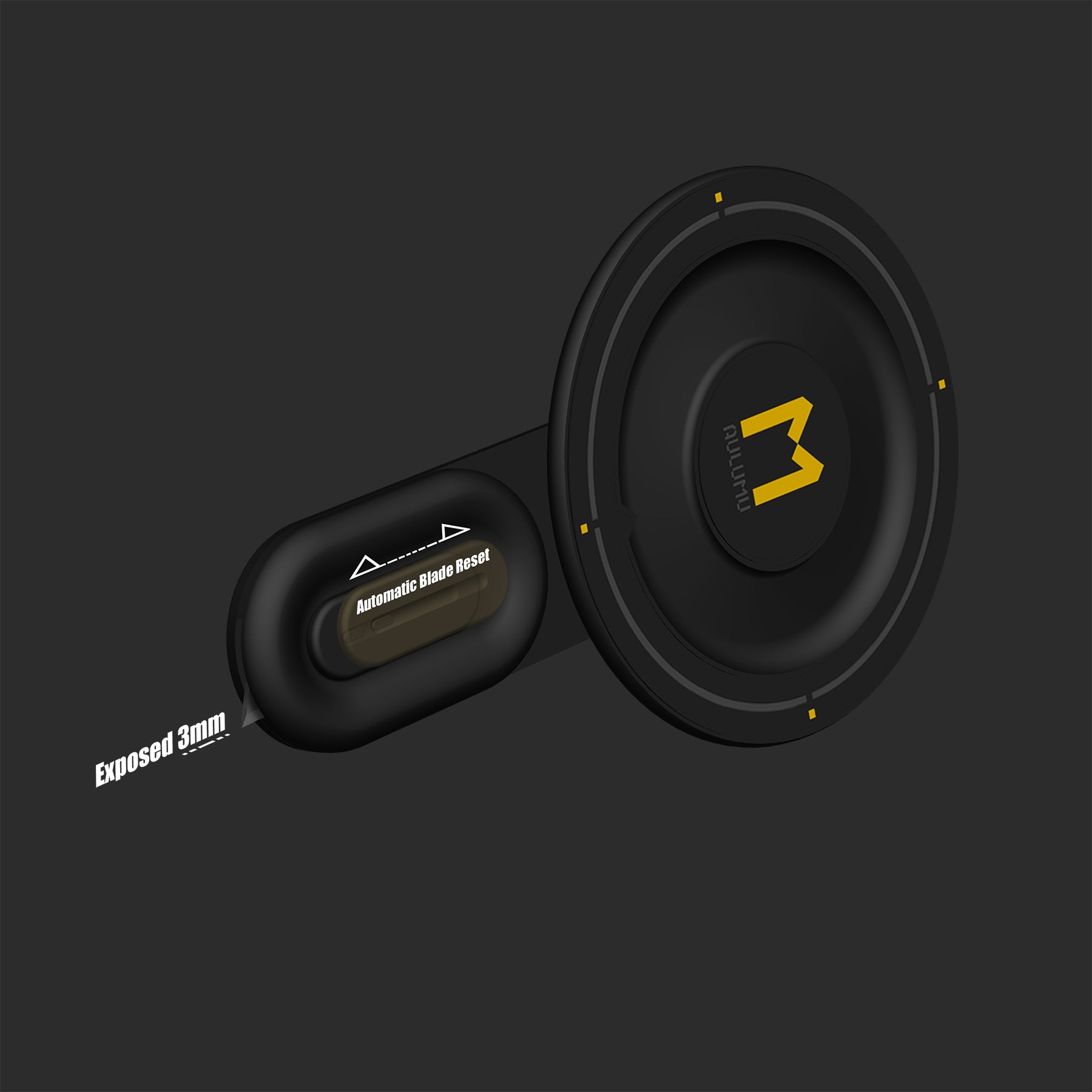 Safe Ceramic Knife
push button and hold to use the box cutter, functional and safe. After use, release button, it retracts automatically. ps: for safety reasons, please don't let children play with it.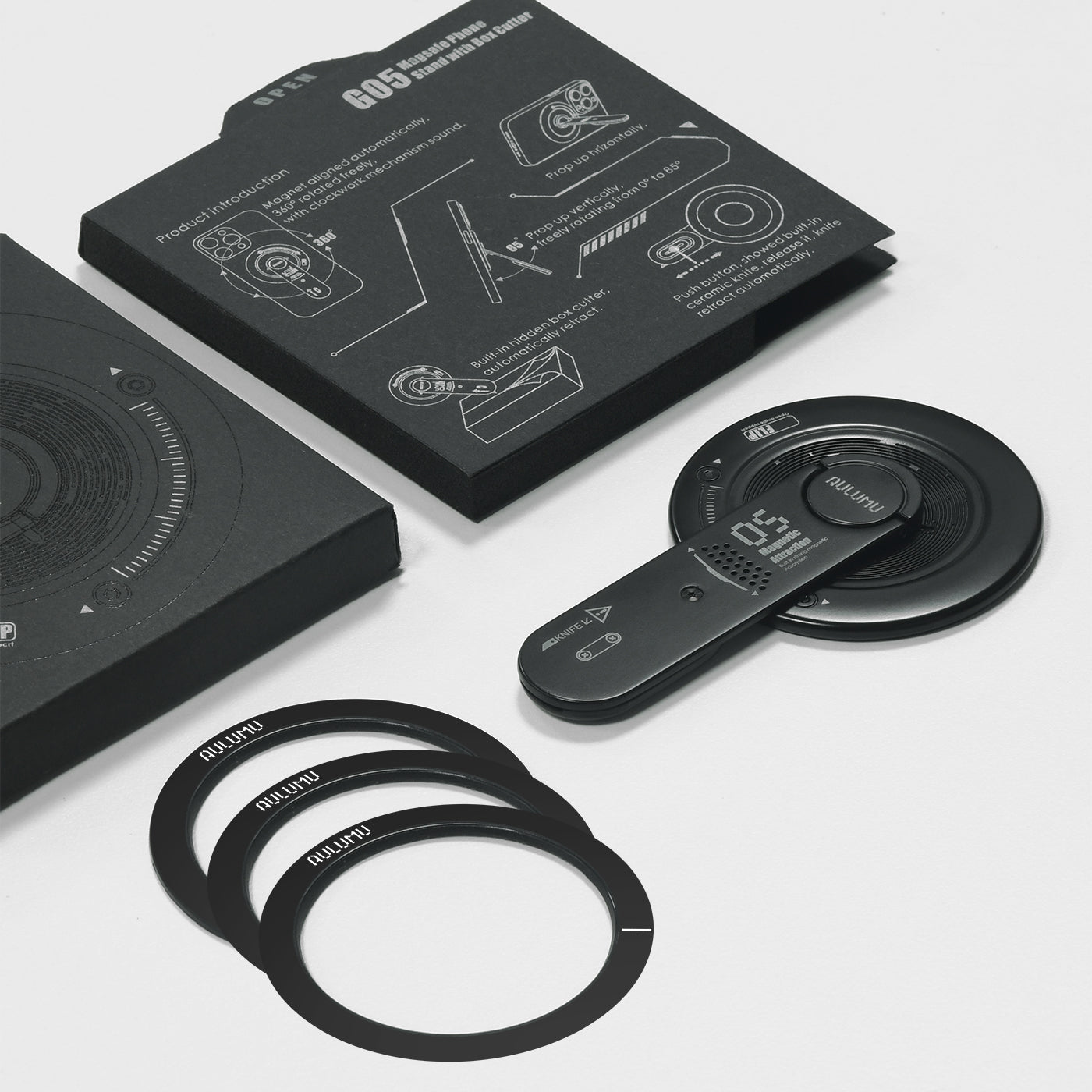 Wide Compatibility
Fits All Your Devices
With included removable adhesive metal ring, you can stick it on your kindle, tablet and android phone. Then you can use and switch aulumu G05 on those devices. And the metal ring is removable and washable without hurting the surface of your device.
Great Magnetic Lock
No Fall Off
With strong magnet, they automatically snap into place with perfect alignment for every single touch, no need to reposition your iPhone repeatedly.
What's in the G05 Gift Box:
G05 4-in-1Magnetic Phone Stand * 1
Black Removable Adhesive Metal Ring Sticker * 3
User Manual * 1